Whether you are a Scottsdale homeowner already or an interested buyer looking for North Scottsdale homes for sale, there is no question that the local real estate market is hotter than ever. Even before the pandemic boosted home sales nationwide with record demand and diminishing supply, the Scottsdale area and Desert Mountain real estate was already a highly competitive market. As we are emerging from the pandemic, the area remains a solid seller's market, with the
median sold price up over 20% since the same period in 2021
. Inventory has started to loosen up a bit, but the average number of days on the market has still dropped by 35% while buyer bidding continues to escalate prices—with
more than half of the homes sold selling over list price
.
Without a crystal ball to gaze into, it's hard to predict what the Scottsdale real estate future holds. However, there are some consistent trends experts predict for the local real estate landscape.
Increasing inventory
As things slowly return to normal, home inventory has begun to creep up, albeit very slightly. Fueled by record-low mortgage rates and a newly mobile workforce, ongoing demand continues to outpace current supply. But with the slight increases in inventory and expected decreases in demand, experts hope to see
supply and demand start to normalize
later in the year. Supply chain interruptions and other economic uncertainty may continue to complicate new home construction, and rising fuel prices and international uncertainty may waylay the expected steadying of the home market.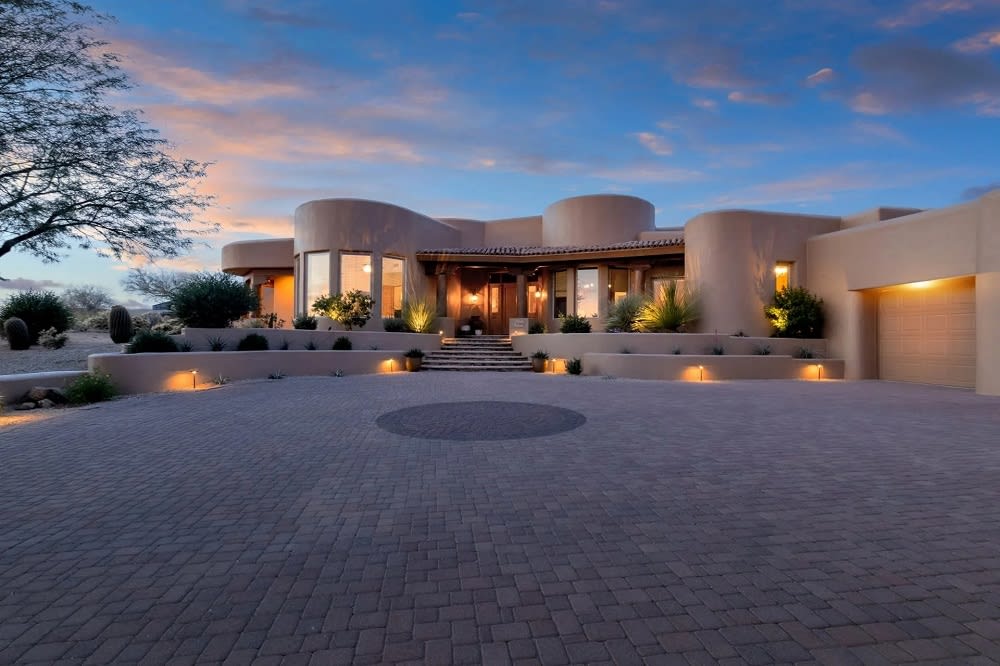 The great migration
The pandemic affected almost every area of our lives, but nowhere was change more dramatic than the wholesale shifts in how and where we work. As millions of people successfully shifted to work-from-home scenarios, employers were forced to reconsider and reevaluate expectations. Employees discovered more flexibility, efficiency, cost savings, and that elusive work-life balance. No longer tethered within commuting distance of major metro areas, professionals and families flocked to areas that offered a better quality of life, slower pace, and wide-open natural beauty. There are few areas where this is more apparent than the rugged beauty that surrounds Scottsdale, driving city dwellers to seek out North Scottsdale homes for sale. Urban professionals want more than affordable housing and access to natural spaces, however. They expect amenities like excellent shopping, arts, culture, and fine dining as well, making the Scottsdale area, especially Desert Mountain real estate, even more attractive to new home buyers.
Rising mortgage rates
Mortgage rates remain close to historic lows, even with
the increases the Federal Reserve recently imposed
. That is expected to change as the government seeks to tamp down skyrocketing inflation, and many economists forecast several more increases in mortgage rates during 2022. In the immediate term, that has spawned a bump in housing demand as potential buyers rush to the market to snap up homes and lock in more affordable rates. As the rising rates take effect, housing demand is expected to wane.
Demand for luxury housing
Another real estate trend that is expected to continue is the increasing demand for luxury and second homes. Investors will, of course, continue to tap into this lucrative market for rental property and vacation rentals. But the general population is also looking at luxury living to improve their own quality of life. The flexibility offered by work-from-home options has opened the door for many professionals to consider a second home well before retirement age. There's no longer a need to wait until retirement to escape the icy winds of the colder states during the winter. Quality of life is important, so buyers are seeking luxurious residential retreats like Desert Mountain real estate and other exclusive communities for their serenity, luxurious amenities, and access to an active year-round outdoor lifestyle.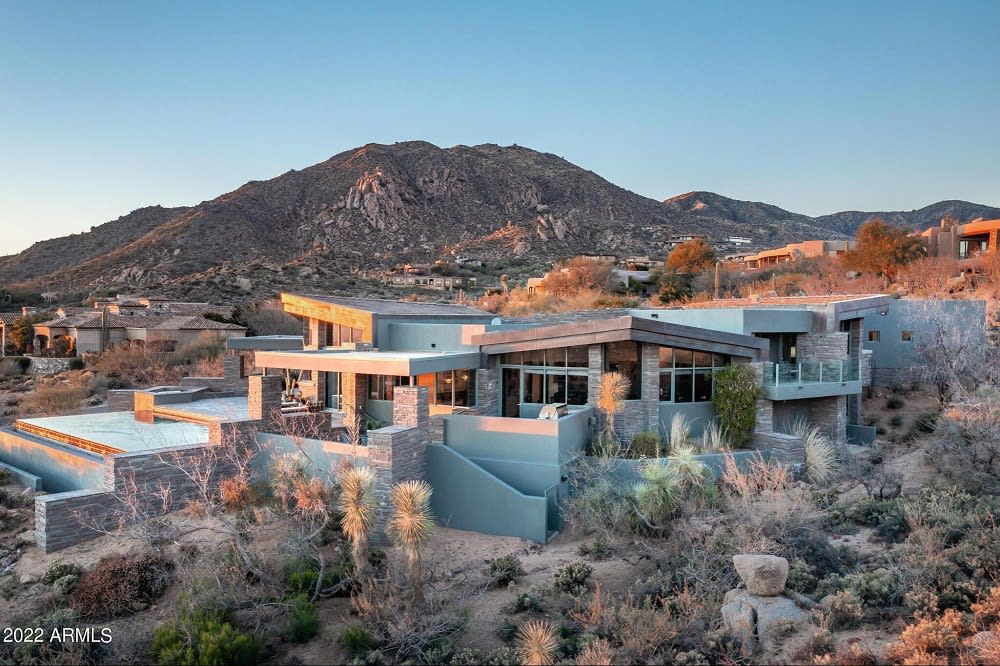 Image courtesy of The Power of Four
Millennials are growing up
Flexible work schedules and more lucrative jobs have "youthened" the demographic of those looking for homes as
millennials grow up
. These former rebels now have good-paying jobs and family responsibilities, but they still expect a balance when it comes to their quality of life. Homeowners are younger and more active, so they are naturally drawn to North Scottsdale homes for sale because of the area's ample natural beauty, expansive desert, and rugged mountainside, interlaced with miles of hiking and biking trails. Expect to see younger homebuyers in the market.
Steady prices…for now
There is much discussion about a pending housing market crash, and while no one can guarantee we won't experience another bubble like 2008, the statistical markers look very different now than they did then. A strong job market, relatively stable economy, and still-strong demand for homes predict steady prices in the housing market for the remainder of 2022. And the safeguards put in place in terms of lending practices after 2008 should prevent another housing price bubble. Home equity ratios remain very high, so the chance of inventory flooding the market due to defaulted loans is extremely low.
Good job market = strong demand for homes
The state's unemployment rate remains very low while companies continue to flock to Arizona. Out-of-state buyers will be relocating in droves, drawn by good jobs and quality of life. An increase in younger workers could also further swell
prices
for rental properties in the Scottsdale area. Demand for the rental property was already high, with all indications this trend will continue, making it a lucrative market for real estate investors as well as homeowners.
Making the right choice in Scottsdale real estate
With the tight market and strong investment potential for Scottsdale real estate, home buyers and investors should start by consulting a real estate professional who knows the area.
Contact The Power of 4 Real Estate Group
when you are ready to learn more.