When buyers are viewing your home online, they make up their minds in seconds. As the saying goes, first impressions matter. That's why having the very best photographs is critical. In fact, according to the National Association of REALTORS, homebuyers made it clear that photos are the number one feature they utilize when they are searching for a home online. Although you can take stellar-quality photos using your iPhone, consider hiring a professional photographer to work their magic.

Clean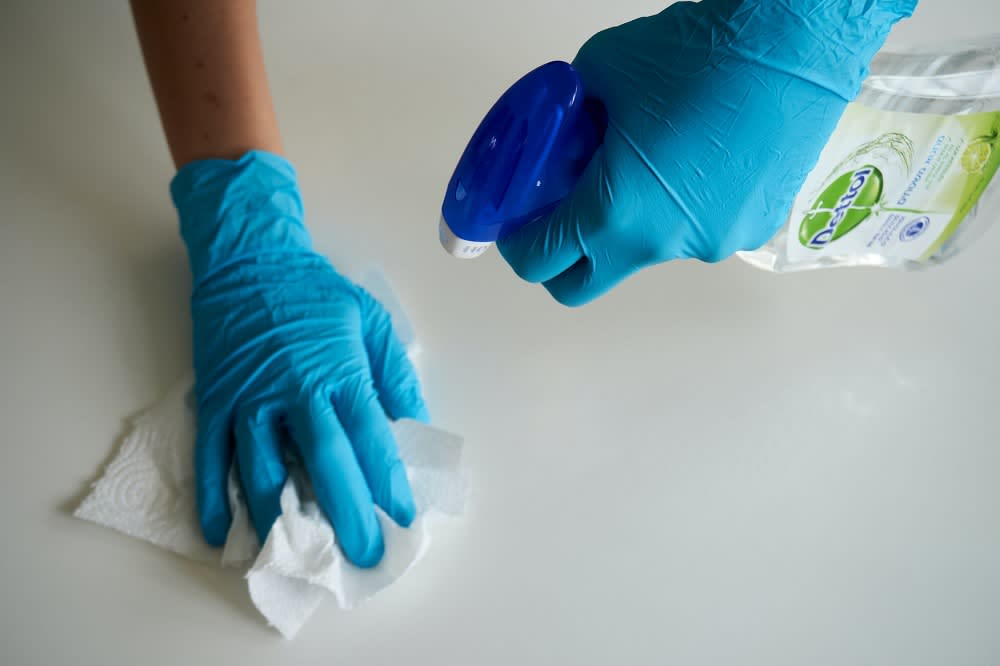 Before a photographer takes photos, you'll want to make your home shine! While this step might be far from glamorous, it's crucial in getting your home ready to be photographed. Not surprisingly, a dirty, messy home can raise red flags for buyers. It makes your home look as though it's been neglected and uncared for.

Thankfully, some heavy-duty cleaning will prevent that negative impression, leaving your home positively sparkling. You don't want anything that will turn buyers away, so now is the time to get rid of those pesky cobwebs and break out the mop. You can tackle the steps for cleaning yourself or hire a professional cleaner to do the job. If you do decide to tackle this project yourself, there are a few rooms you should pay special attention to:
Living areas: Straighten up furniture, eliminate excess furniture, declutter a room by removing extraneous knickknacks and personal photos, decorate with colorful coffee-table books, and organize bookshelves


Bedrooms: Make the beds and smooth out any wrinkles, store clothing and superfluous knickknacks and personal items, hide laundry hampers, organize the master closet, and keep all toilet lids closed


Kitchen: Remove any dishes in the sink or any food stored outside of the pantry, hide garbage cans, soaps, and cleaning products, remove as many items from counters as possible, take down anything on the fridge (magnets, photos, etc.), and clean appliances and countertops
Declutter
According to Consumer Reports, your home will increase in value by 3-5% when it's clean and decluttered. At first, decluttering your home may feel overwhelming, but don't get discouraged. Following some simple suggestions for decluttering will help you ready your home to be photographed. This project can take a while, so give yourself ample time before the photographer arrives.

Not sure where to start? The surest way to make decluttering easier is by doing it in stages. Focus on one room, or one space, at a time. Begin by dedicating one or two hours each day to decluttering an area of your home. Allotting small chunks of time will help you avoid feeling overwhelmed. Complete one job fully before moving on to the next space. Store or hide nonessential items, such as electric cords, children's toys, dog beds, seasonal decor, and remotes.

There are a couple of rooms you should pay close attention to: the kitchen and the bathroom. When it comes to the kitchen, try to keep the room as clean and spare as possible. The more kitchen space you can display, the better. This allows photographers to capture how much counter and cabinet space your kitchen has to offer. For the bathroom, put away all personal items, including everything from toothbrushes to hair spray. Place dirty laundry in a hamper and close the toilet seat.
Erase signs of pets
If there's one thing that pet owners can agree on, it's that their cherished pets are a part of the family. Unfortunately, not all buyers feel the same way, so it's wise to downplay your pets when prepping your home to be photographed. A home with pets can be an instant deterrent for buyers who don't share your affinity for pets. It's also important to remember that potential buyers might be allergic to pets, which is why you should take steps to eliminate signs of pets. While this can undoubtedly be a bit inconvenient, it is worth it in the long run and will help you keep the pool of interested buyers inside your home for as long as possible.

When it comes to preparing for the photographer, start by eliminating any stains and evidence of pet damage. Most likely, this has occurred over time, and any damages, whether big or small, should be fixed before buyers begin looking at your home. Vacuum the floors every day, and hide pet items, including bowls, toys, leashes, and bedding. Air out the house to neutralize the scent. This can be done by opening windows daily, throwing some cookies in the oven, or adding some lightly scented potpourri.
Add some fresh touches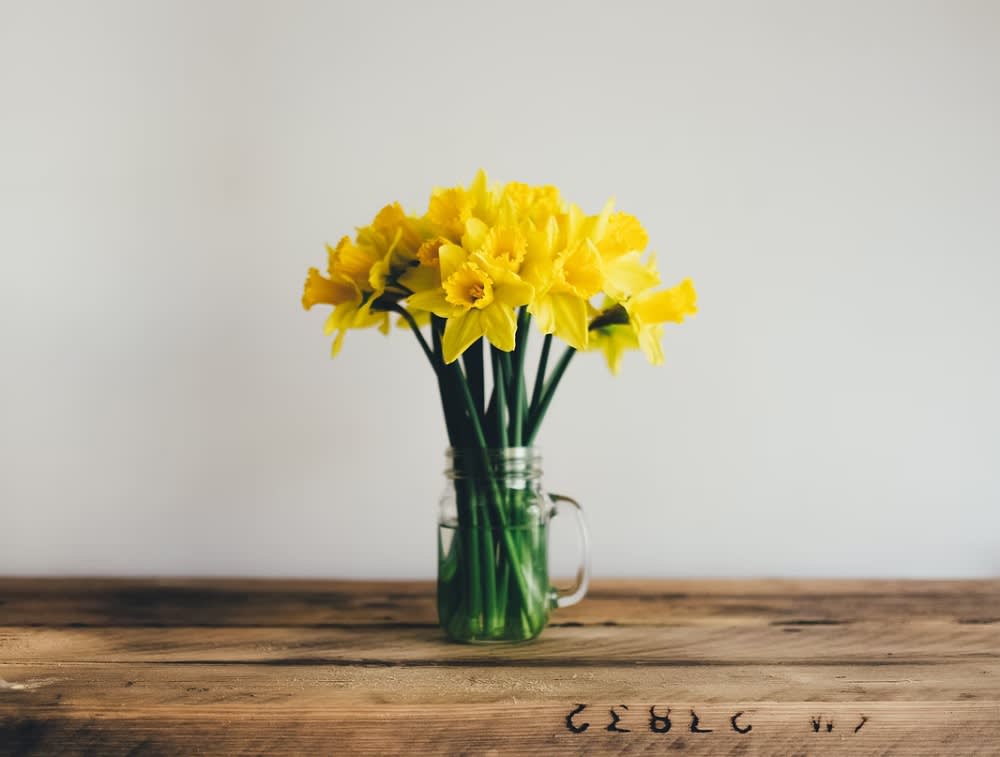 While the big tasks, such as cleaning and decluttering, are important, don't overlook the little details. Incorporate thoughtful touches throughout your home to bring warmth and color into the photographs. A pop of color in the form of decorative throw pillows or an elegant rug can improve your home's aesthetic. Houseplants, or a bouquet of flowers, are another way to infuse a fresh touch into your space. Crisp tea towels in the kitchen and fluffy towels in the bathroom also make a big difference. These details may seem minuscule and unimportant, but they will go a long way to liven up your listing in photos.
Pay attention to the exterior of the home
Don't forget to pay attention to the exterior of your home! This can include freshening up landscaping, disposing of trash and dead foliage, putting away hoses and pool toys, washing windows, and straightening up outdoor furniture.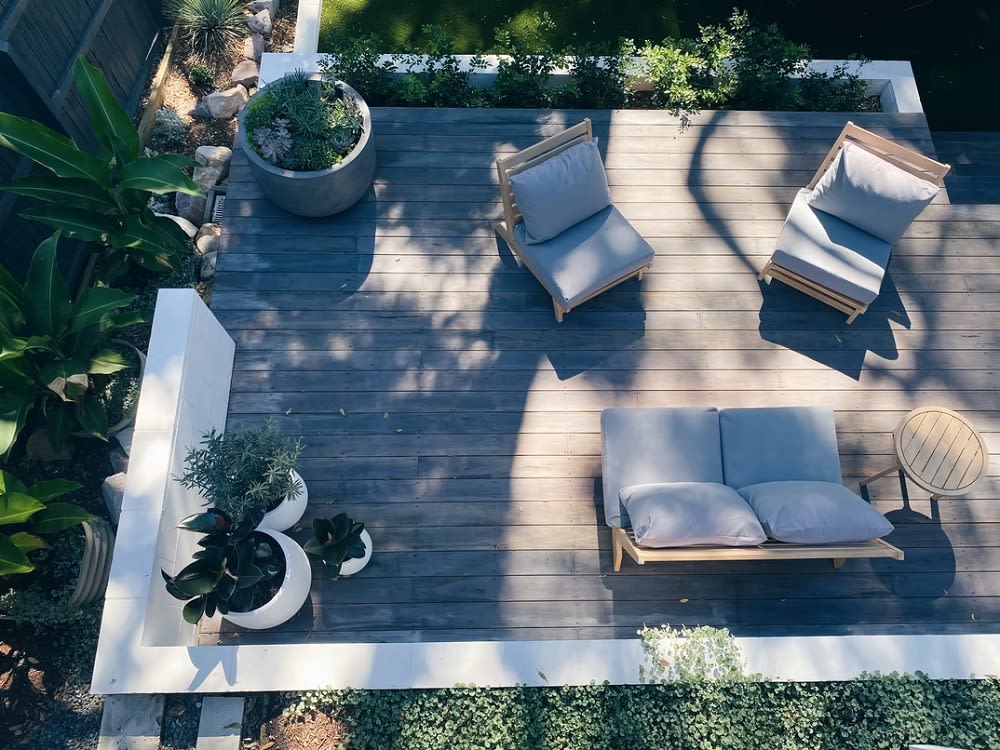 Lawn: If your lawn needs some extra TLC, consider hiring a professional landscaper. The Washington Post recommends investing as much as 10% of your home's value into landscaping. This will make the outside as impressive as the inside and transform your yard into one that looks healthy and vibrant.


Driveway: Take a good look at the driveway to ensure it's clean. Cracks, weeds, and stains will decrease the value of your home and might turn off prospective buyers. Remove any oil stains and debris from the cement. Pressure-washing the pavement will elevate your driveway's appearance.


Windows: An easy way to boost your home's curb appeal is by thoroughly washing your windows. Dirty, smeared windows don't photograph well, so it's a smart idea to keep your windows sparkling clean and free of streaks. Read these tips on the top window cleaners and rags to get your windows shining!


Paint: If the exterior of your home is in need of a paint job, now is the time to do it! This is another way to significantly improve the appearance of the exterior of your home and set your home apart.
Hire a professional photographer
Finally, hire a photographer whom you trust. It's an especially good idea to go the professional photographer route, particularly someone who specializes in real estate photography. Potential buyers don't respond well to grainy or blurry photos, and low-grade photos can deter someone from wanting to view your home. House listings with professional photos attract more interest from prospective buyers. Homes with more photos sell faster, thanks to buyers being able to familiarize themselves with your house. According to the National Association of REALTORS 2017 study, homes with one photo spent an average of 70 days on the market, while homes with 20 photos spent only 32 days on the market.

Throughout the photographing process, your photographer will focus on snapping photos that emphasize your home's best features. This could be everything from lustrous hardwood floors, sweeping views, spa-like bathrooms, or relaxing outdoor dining spaces. Direct the photographer to other special or unique features of your house that you want to highlight. Investing in a skilled photographer means you can rest assured that the photos will be flawless. Plus, it's one less thing that you have to worry about.

If you're ready to explore Desert Mountain homes or North Scottsdale real estate, contact Power of 4 today. Whether you're looking for a short-term rental or a forever home, this talented team can walk you through the process from start to finish and assist you in finding a place that's right for you. With years of experience in the real estate industry, Power of 4 can track down a house that truly feels like home.