North Scottsdale is a prime location for a variety of outdoor activities. Its location in the Sonoran Desert, bordered by the McDowell Mountains and the Tonto National Forest, makes the area a hotspot for all kinds of activity. Once a sparsely populated desert area, North Scottsdale has seen a boom in home building in the last several years, and the amenities have followed.


A great location not only due to the natural beauty surrounding the city, but North Scottsdale weather is also ideal year-round, though the summer months can be dangerously hot. The coldest months of December and January see average highs of 68 degrees and lows just above freezing, while the hottest summer months see average highs of 105 and average lows of 76. The summer heat often deters tourists, making it an ideal time for locals to explore. Just make sure you get an early start and wrap up by midday to avoid the warmest parts of the day!


Are you in the market for North Scottsdale single-family homes and hoping to find some stellar activities for family fun in the sun? Are you in town scouring the competitive North Scottsdale real estate market and want to take a break outdoors? Look no further! Get moving at five of the best outdoor spots in North Scottsdale.
McDowell Sonoran Preserve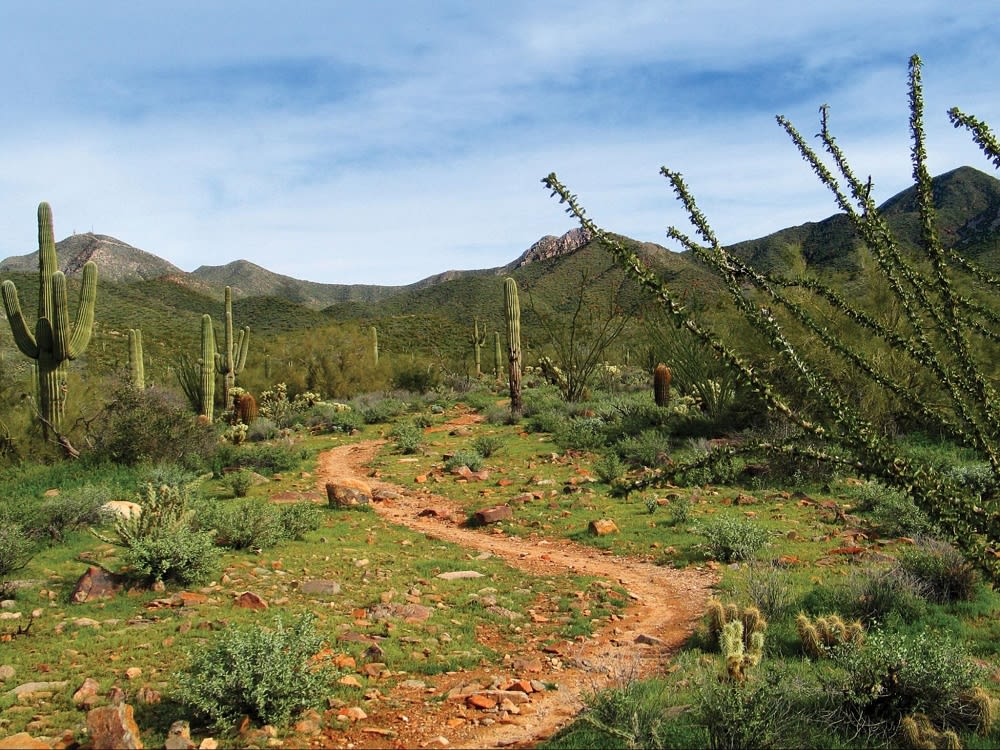 McDowell Sonoran Preserve
boasts 30,580 acres of desert to explore. The preserve, which is home to a host of hiking trails, a vast array of flora and fauna, and varied wildlife, is also home to 225+ miles of hiking trails and award-winning facilities, including water stations, restrooms, and ample parking. If you're hoping to spend the day prioritizing your step count, look no further.
The preserve also has a calendar packed with activities sure to delight children of all ages, including guided hikes, courses, bike rides, and birding tours. They also host a number of conservancy projects, science and geology courses for children, and speakers' events. If you're looking to give back, you can also volunteer as a McDowell Sonoran Conservancy steward.
McCormick-Stillman Railroad Park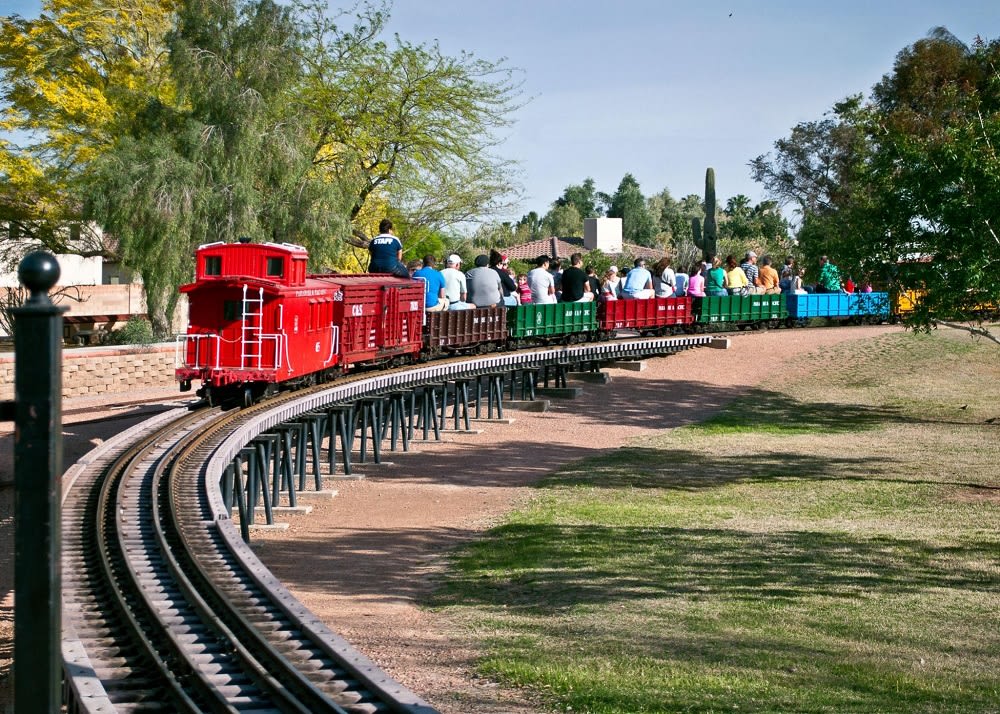 Winner of the 2019 Elgl Knope Award as a National Champion Best Park, the
McCormick-Stillman Railroad Park
is sure to delight children and adults alike. Railroad and train enthusiasts can indulge their curiosities in the model railroad displays and the Scottsdale Railroad Museum of historical artifacts of the Arizona railroad system. You can even take a ride along the Paradise and Pacific Railroad.
Families have 30 acres of park to explore and no shortage of activities and events to take part in. Take a break in the shade, have a picnic on the beautifully manicured lawns, take part in one of the park events, or let the kids play to their heart's content on the railroad-themed playground. Be sure to stop by Hartley's General Store for snacks, drinks, and hand-dipped ice cream.
MacDonald's Ranch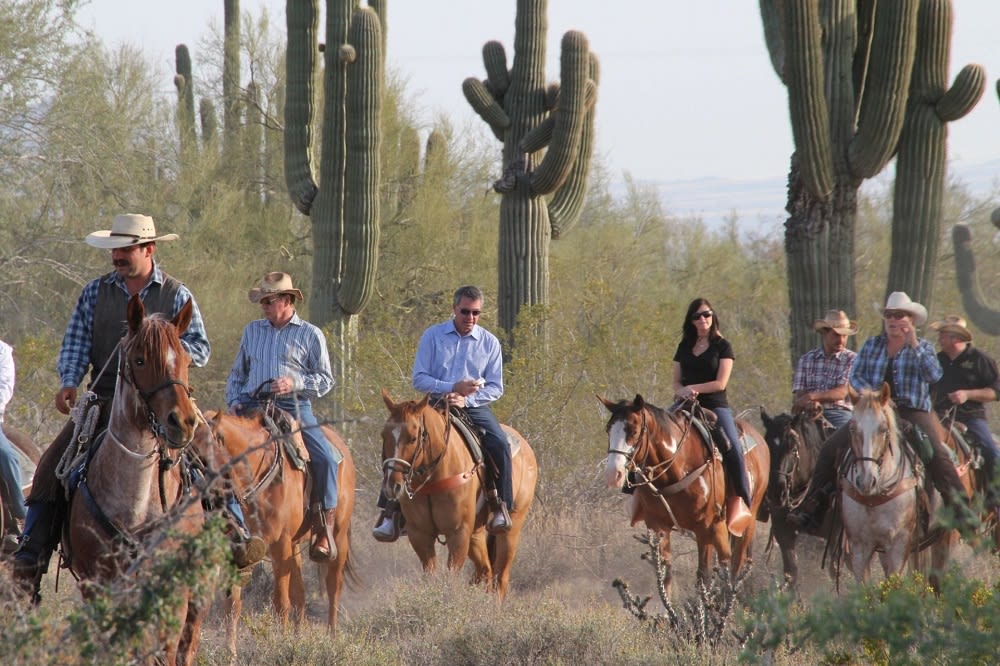 Are you looking to try your luck as a ranch hand for the weekend or just a Saturday afternoon? Maybe you're searching for a dose of the Wild West right in your own backyard. Look no further than
MacDonald's Ranch
. MacDonald's Ranch offers a number of activities sure to delight family members of all ages, including pony rides, horseback riding tours, a petting zoo, cowboy cookouts, and more.
If you're looking for a unique idea for a child's birthday party or even a corporate event, MacDonald's Ranch can accommodate parties and gatherings of any size. They also have a pumpkin patch that comes alive during the autumn months. If you're hoping to grab a bite to eat, cowboy cookouts can accompany a horseback riding session or a hayride, making it fun for the whole family.
Pinnacle Peak Park
Pinnacle Peak Park
is considered one of the hallmarks of Scottsdale and a favorite of tourists and locals. This 150-acre park features picnic tables, restrooms and drinking water, and an office equipped with informational guides. The main feature of the park is undoubtedly the 1.75-mile hike to the trail summit, which rewards hikers with views of the entire valley. Those with the appropriate gear and rock climbing experience can also take advantage of the three areas in the park with climbing routes.
Cactus Park
Situated in North Scottsdale's southwest corner is
Cactus Park
. Home to 17 acres of playgrounds, including basketball and sand volleyball courts, as well as a fitness center, Cactus Park is a great place for the whole family. Let the kids play in the playground, take the dogs for a walk on any number of the dog-friendly paths, or settle in for a picnic in one of the three ramadas, two of which are reservable.
Cactus Park also boasts a large aquatic center with diving boards, lap pools, and swimming and fitness classes. Children and adults alike will love cooling off in the pool during those hot summer months. Don't forget to pack your sunscreen!
Looking for North Scottsdale homes for sale?
If you're looking for North Scottsdale single-family homes and hope to escape the competitive market in lieu of a little nature therapy, then you've come to the right place. Northerners looking to escape the cold winter months are moving to Arizona in increasing numbers, making the North Scottsdale real estate market more competitive than ever.


If you'd like a little help navigating the ever-changing North Scottsdale real estate market, reach out to
The Power of Four
. The team has been working in the North Scottsdale area for years and can help you negotiate your way into your dream home in no time.
Contact The Power of Four
today so you can see yourself atop Pinnacle Peak tomorrow.

*Header photo courtesy of Aspire to Wonder