At the beautiful Scottsdale Resort located in McCormick Ranch, the Women's Council of REALTORS® held an event for its members who had outstanding years. Power of 4 has been associated with the Council for years, having won multiple awards throughout their membership.
The Women's Council of REALTORS® is a network of successful agents who are looking to advance women as business leaders in the industry and the communities we serve.
Today, the current female membership of the National Association of REALTORS® (NAR) is 62%. Many who are unfamiliar with NAR and it's organization may ask "why would we need a Women's Council then?" - the answer lies in the history of Real Estate. The National Association of REALTORS® goes back over 110 years, and the Women's Council over 80 years. The Women's Council exists now because for the first 20 years of it's existence, women were barred from many local REALTORS® associations, so the Women's council was created at an Annual Convention in Milwaukee in November 1938 by 37 women from 9 different states.
Today, the Council is a nationwide community comprising of 12,000 real estate professionals which include many of the best and brightest in the business. The backbone of the Women's Council of REALTORS® is the network created of more than 250 local and state contacts in almost 40 states with volunteer managers trained to position their groups as a business resource in their communities.
Each individual member of Power of 4 was given The Women's Council of REALTORS® Top Volume award.
Power of 4 brought Amy Lampe as one of their guests - Amy Lampe is the Marketing Director at First Arizona Title Agency. Power of 4 has developed a close and successful relationship with First Arizona Title including Rosanne Somers, the Branch Manger, and Carrie Mackey, an Escrow Officer.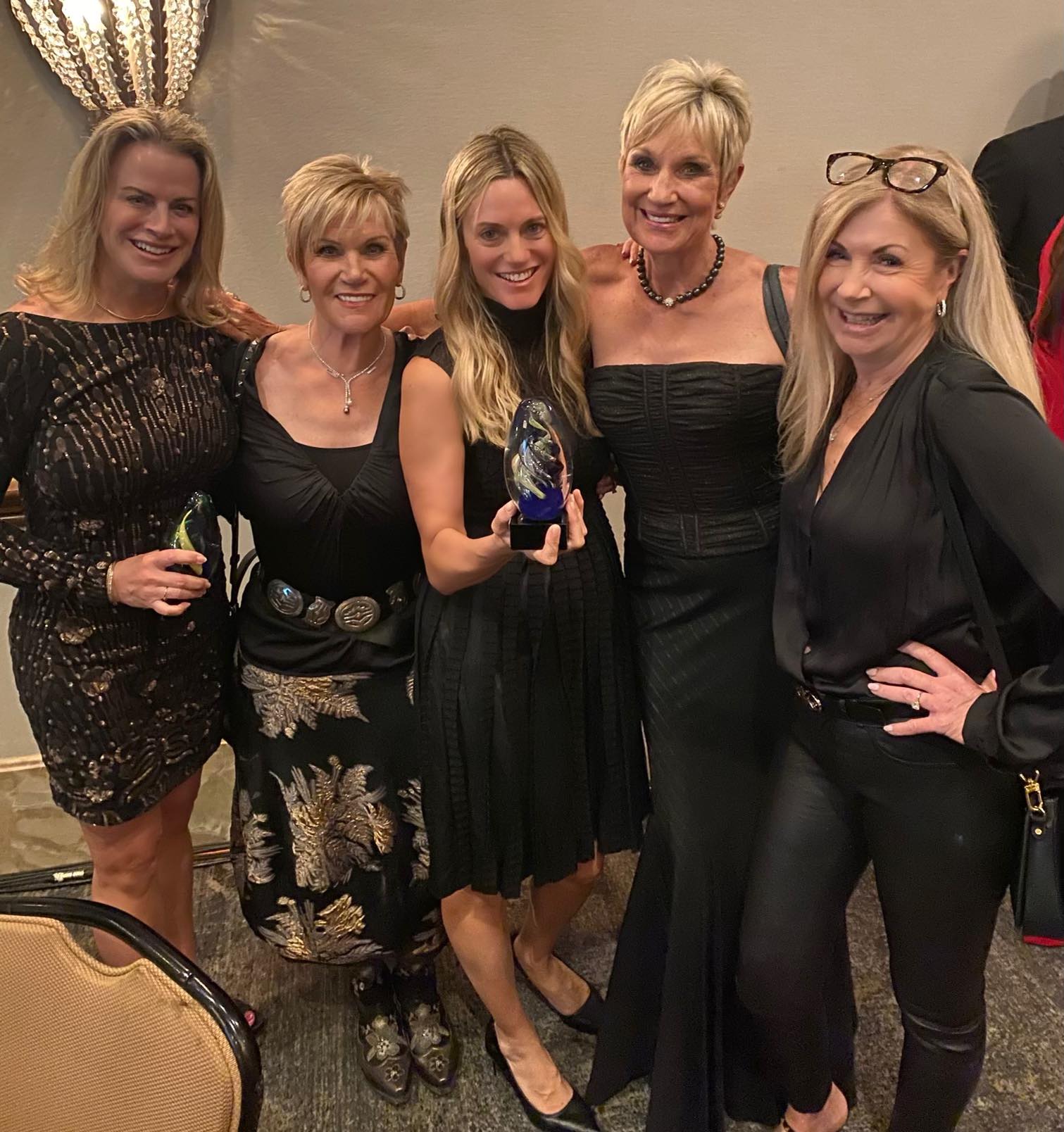 First Arizona Title Agency is is a residential real estate division that is rated as the Top 3 in the State of Arizona by the Business Journal in 2013 and consistently ranked in top 20 since 2002. Part of the reason for the success of Power of 4 is this developed business relationship with First Arizona's experienced Escrow Officers who are carefully chosen to ensure the highest integrity of work, ethic and passion.
If you are looking to purchase or sell Real Estate in the North Scottsdale area, you can't go wrong with Power of 4. We have a variety of successful business connections and relationships that provide our clients with the utmost care and set all parties up for success in their real estate transactions with us. We carefully chose our preferred vendors and business partnerships.
If you would like to chat with us about real estate in Desert Mountain or other surrounding North Scottsdale communities, please call us at (602) 708.7300.