Outside of attractive and quiet residential areas, you will find festivals, attractions, and events to keep your calendar interesting throughout the year. The city of Scottsdale perfectly caters to all tastes and interests with its rich offerings of events. The overall curious vibe of the city is reflected in the different types of events that are known to take place every year. Holiday celebrations, indulgences in art and fine wine, concerts, and food festivals are just among a few of the dozens of events that will keep you busy throughout the year.
Phoenix Zoo Lights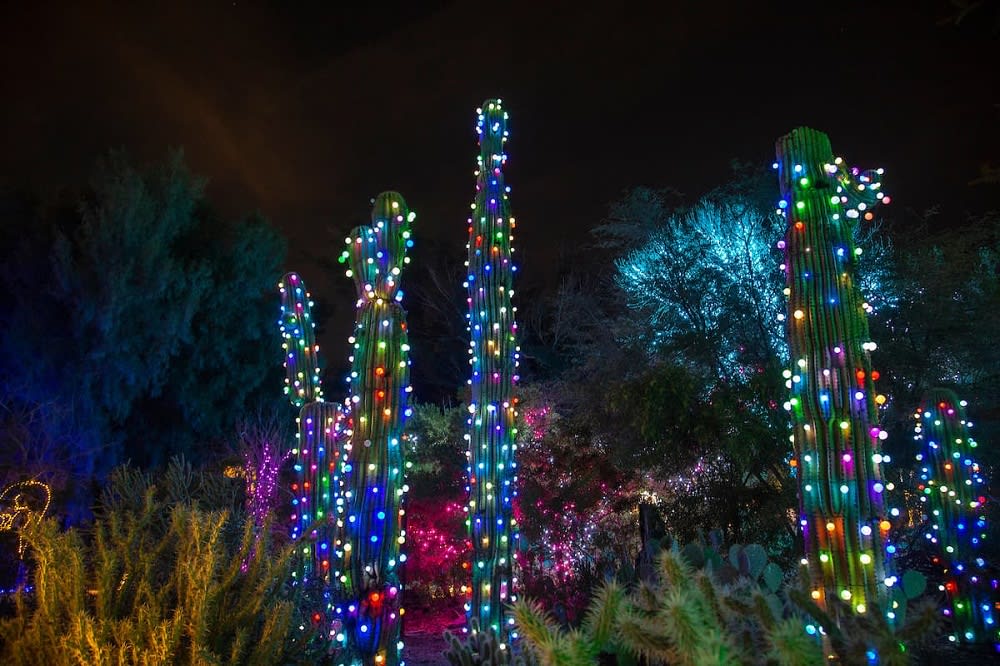 Photo courtesy of Phoenix Zoo Lights
This option is a local favorite for enjoying beautiful sites during the winter holidays. Starting in late November, the Phoenix Zoo begins a sparkling light show featuring more than
two million lights
. A mixture of Christmas and animal-themed displays twinkle throughout the night for everyone to enjoy.
Arizona National Horse Show
Paying homage to traditional western culture, the
Arizona national horse show
displays the pride that Arizona is known for taking in its amazing horses. Held at the Westworld facilities in Scottsdale, people travel from far and wide, rain or shine, to participate in events such as ranch riding, reining, halter, and socializing with fellow horse enthusiasts. The facilities are perfectly catered to the event, featuring warm-up pens, an indoor show ring, and a space for vendors to showcase their goods. The show has been running annually since the summer of 1948 and continuously charitably supports the local area via scholarships in agriculture.
Arizona Bike Week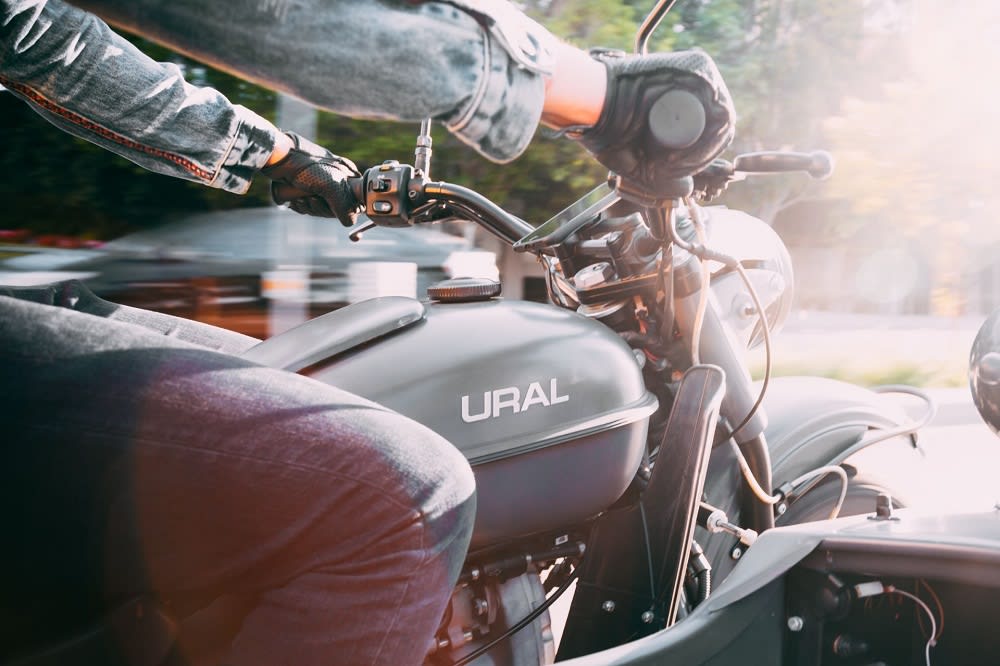 Another event hosted at Scottsdale's beloved WestWorld is
Arizona Bike Week
. For five days in the early spring, people gather to celebrate and indulge in their mutual love for motorcycling. During the five days, you will find motorcycle enthusiasts partaking in trick rides, showing off custom builds, and enjoying concerts and food vendors.
Scottsdale Culinary Festival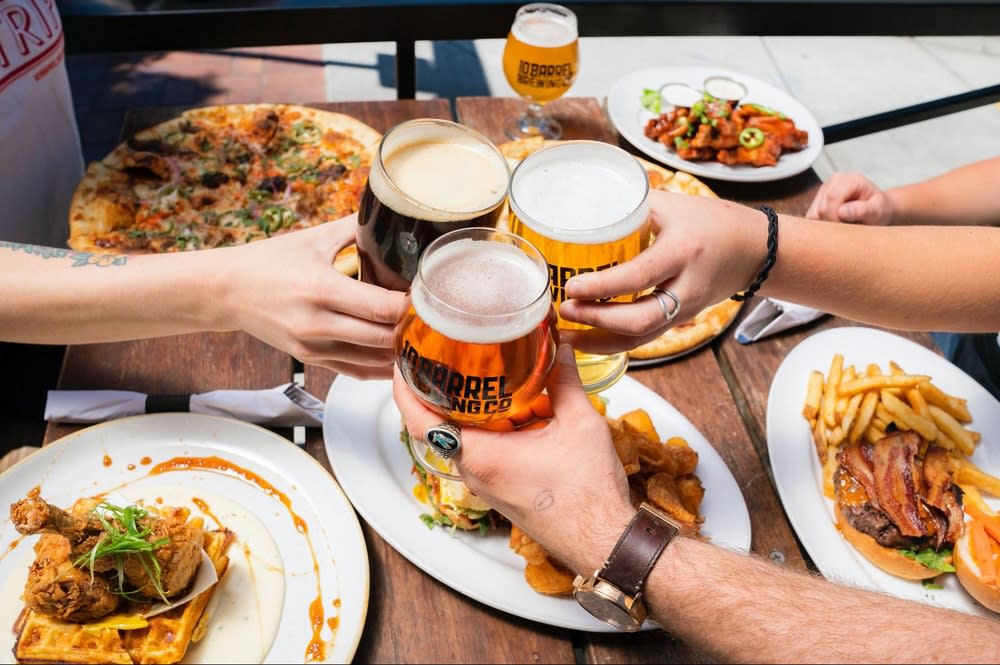 This option warrants a massive turnout, whether you are a culinary professional or just a person that loves amazing cuisine. The
Scottsdale Culinary Festival
is one of the area's largest annual events, usually drawing around 40,000 guests in total. Not only is the festival extremely popular, but it's also the longest-running culinary fest in the United States, ongoing since 1978. A day at the festival will give you access to dishes from Scottsdale's most talented chefs, cooking demonstrations, and fun activities curated to suit the event.
Fall Carefree Fine Art and Wine festival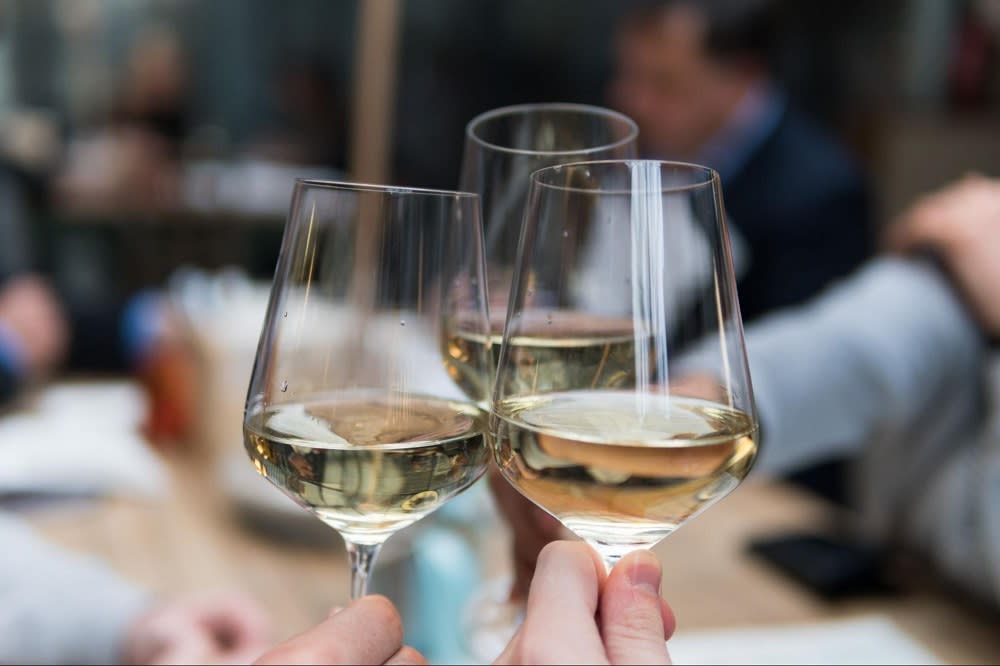 This event is another one that is a long-running Scottsdale favorite, facilitated by the Thunderbird Artists. And its 29th year, the festival showcases expertly picked pieces of fine art and specialty wines. This is
Arizona's largest wine-tasting event
and features an extensive selection of both imported wind and domestic winds. These glasses of wine are paired with amazing pieces of art supplied by Thunderbird artists. As you sip through the selection of wines, you will experience pieces of art made from a multitude of mediums. Paintings, sketches, and sculptures crafted from any medium you can think of are always featured in the festival. Every year, Thunderbird selects a different artist to feature, highlighting their most creative and beautiful pieces of art.
Street Eats Food Truck Festival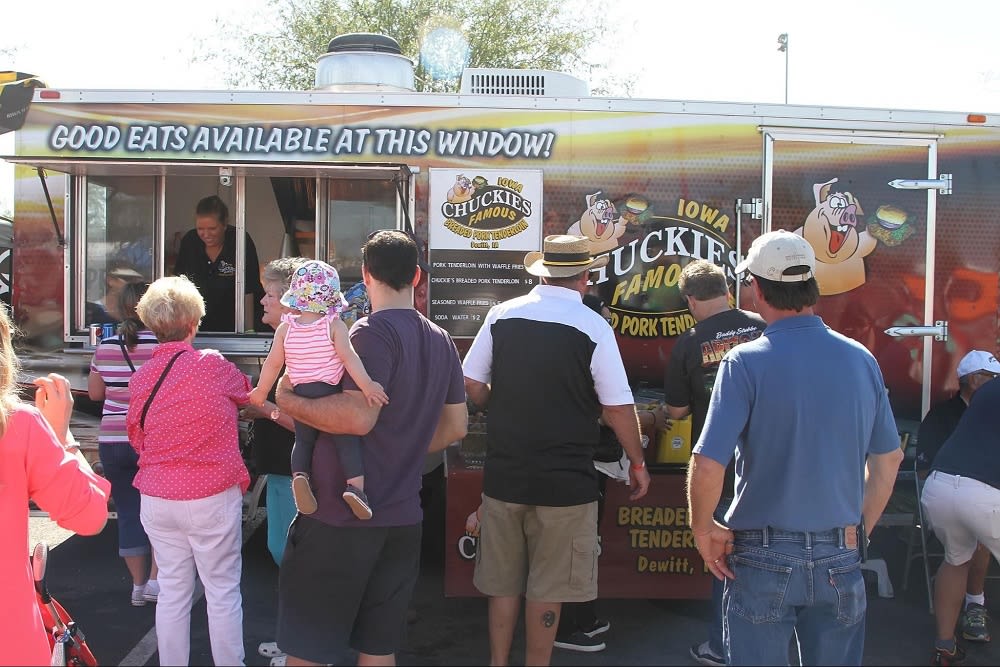 Photo courtesy of Street Eats Food Truck Festival
Another
food festival
, this one is a more modern option catering to those that love to indulge in food truck culture. More than 40 different food trucks are a part of this festival and provide samples and tasting menus for festival goers. Live music, eating contests, local vendors, and family games are all available to enjoy while you eat your way through all of the different food truck offerings.
Scottsdale Area Chamber Open Golf Tournament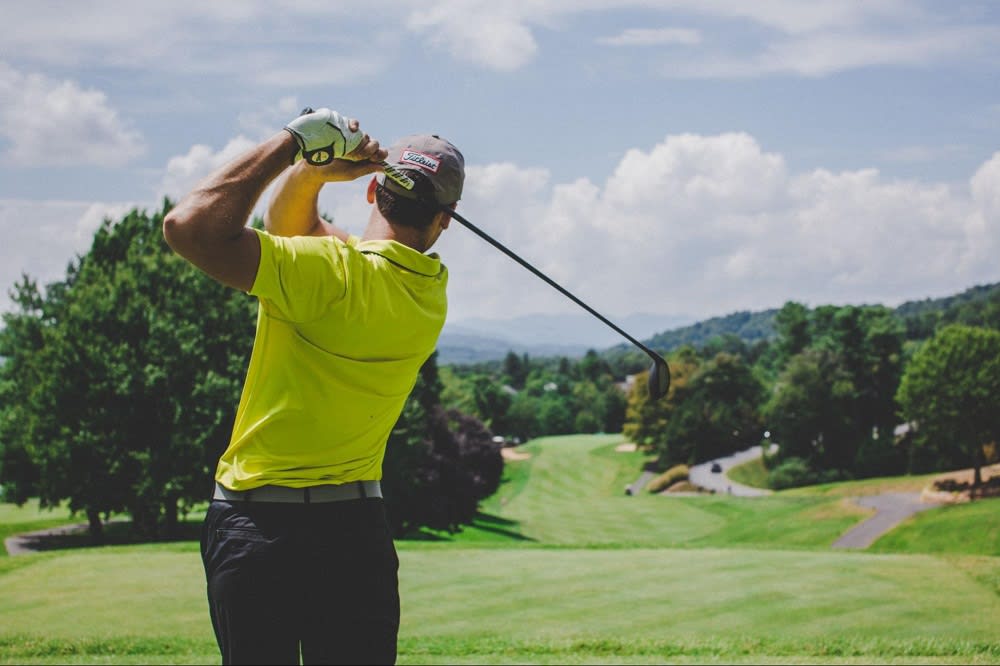 Once a year, golf enthusiasts gather at the Ancala Country Club to network, socialize, and of course, enjoy
golf
. Hosted by the Scottsdale area Chamber of Commerce, local professionals and officials utilize the day as time out of the office to reconnect with their fellow Scottsdale locals and enjoy some competitive golf. A change from the scenery of the frequented Seven Desert Mountain golf courses, golfers capitalize on the chance to golf on unfamiliar grounds.
Humana Rock and Roll Marathon
Once a year, you can find local running enthusiasts sprinting along the Scottsdale streets to complete this
marathon and half-marathon
. The course for this run has been redesigned in recent years. It now takes runners through Tempe, north to Scottsdale, across the Salt River twice, through Eldorado Park and Papago Park, and finishing around the ASU campus. The event is more than just a marathon, featuring live bands placed throughout points on the run, cheerleaders, and viewpoints for local spectators.
Collector Car Auction
For 30 years, car collectors and antique car enthusiasts have gathered in Scottsdale to participate in this annual
collector car auction
. The auctions are held over a week long. And feature collector edition cars that you would likely never find anywhere else. You will find a mix of new and antique cars being auctioned off to the highest bidder. The auction is highly esteemed and is often sponsored by major brands and car manufacturing companies. Children, families, and anyone else you could think of spend time at the auction once a year, whether it is to bid on a car or to spectate the intriguing car models that are shown.
Perfectly located just east of Phoenix, the growing hub of Scottsdale is packed with activities and events to incorporate into your yearly schedule. Rich southwestern history, wildlife, food, and pastimes keep the area lively and certainly worthy of the reputation it has gained over the years.
While searching for
North Scottsdale real estate
, it is likely you will be interested in finding a property that is in a prime location for any of the aforementioned events. The ideal location of Seven Desert Mountain homes ensures fun is never too far away–even if the quiet, desert surroundings of your home create that subdued feeling of peace. Contact
The Power of 4
today to assist you in closing your home just in time to enjoy your first annual festival or event.