If you're about to join those listing Desert Mountain homes for sale, one of the first things you'll want to do is stage the property so that it shines for prospective buyers. Staging is when you prepare the inside and outside of your home so meticulously that it appeals to the broadest number of buyers and will lead to a quick sale that will net a nice profit.
Some people who have kept up their homes nicely might wonder if they need to stage their homes or hire a professional to do it for them. The answer is almost always a resounding "Yes" to the second question. Studies have shown that spiffing up your home
will often result in receiving offers above the asking price
. The cost of staging almost always pays for itself a few times over.
Self-staging or hiring a pro?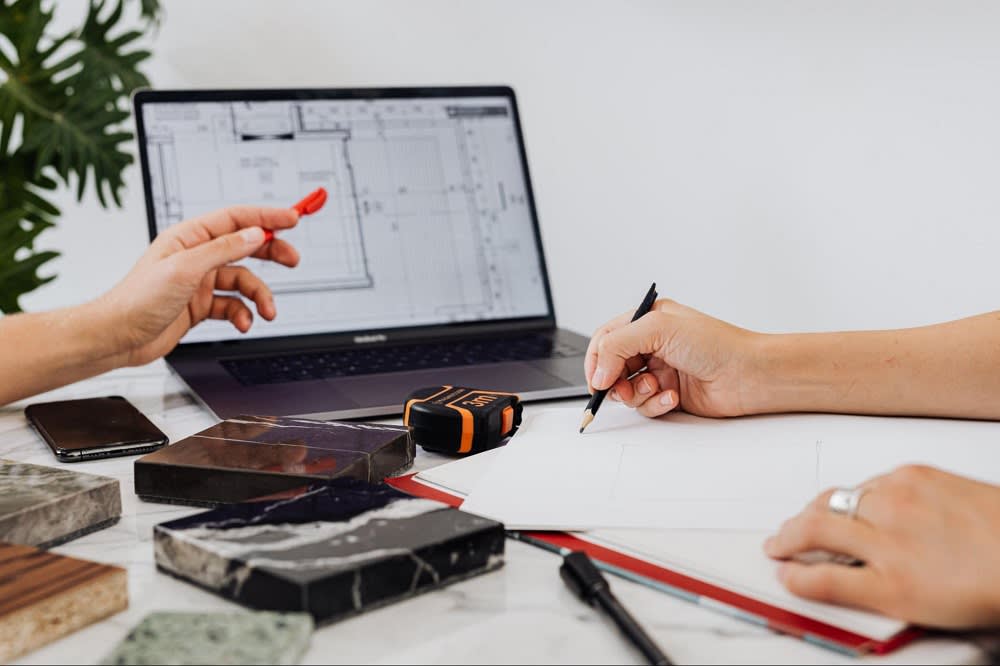 If you're inclined to stage the home yourself, there are several foolproof tips to follow to get your home ready to be viewed by buyers looking to begin enjoying the incredible lifestyle at this private golf community set in the foothills above Scottsdale in the Arizona desert. If you would prefer to hire a professional to do the job, there are many benefits. A professional home stager offers a fresh set of eyes to look over your home and arrange the furniture and decor in the living room and bedrooms and make improvements in the kitchen and bathrooms to pique the interest of buyers.

If you decide to stage the home yourself, be sure to follow the standard steps and highlight the unique features of your desert luxury home. The overall goal is to remove all traces of your family and essentially give buyers a blank canvas that will allow them to envision their families living in this desert paradise.
Curb appeal
While most of the focus on staging occurs inside Desert Mountain homes for sale, sellers need to be sure to pay attention to the well-appointed exteriors. This is where the true first impression will occur when buyers arrive for a private showing or open house. Most homes at Desert Mountain have exquisite desert landscaping that should be tidied up before the home goes on the market. They also have resort-like backyards with swimming pools, outdoor kitchens, and outdoor living rooms that need to be kept clean and well-kept before and during the time the home is on the market. This could include buying new patio/outdoor furniture, which you can take with you to your next home. The outdoor lifestyle is a big part of what makes Desert Mountain so special, so spend plenty of time focusing on the exterior.
A modern kitchen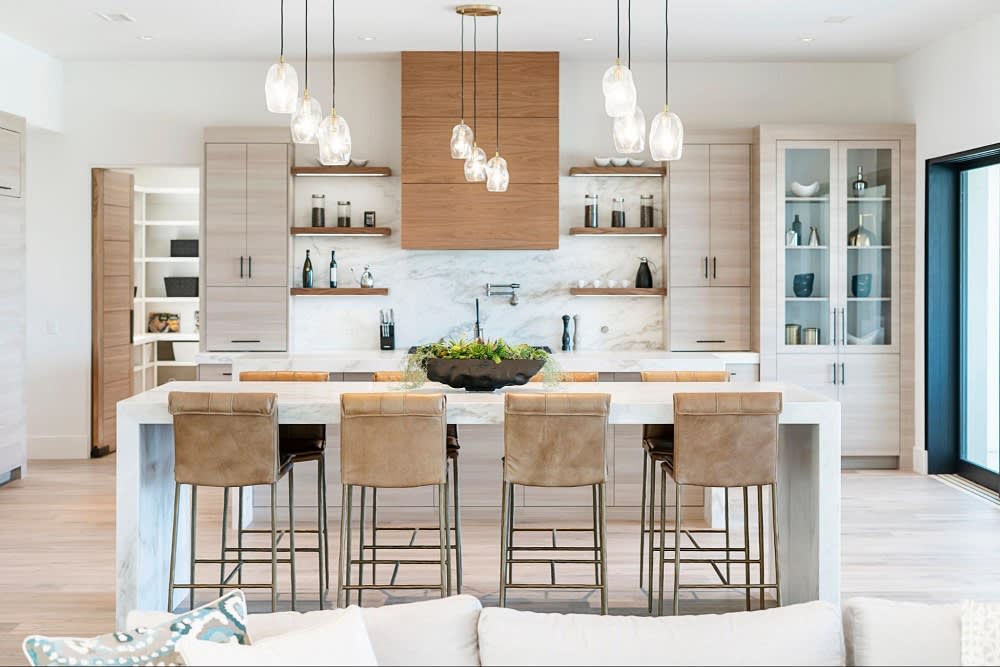 Of all the rooms in a luxury home, the kitchen is the one that usually will seal the deal with buyers. Many buyers make a beeline for the kitchen during an open house or private showing, so make it gleam. Many kitchens are well-appointed, so even minor updates will go a long way. Start by clearing the countertops and island of small appliances and other items that don't need to be there.

Straighten the pantry, drawers, and cupboards so everything is displayed nicely and there is no clutter. Inexpensive upgrades that will give the kitchen a fresh look include repainting the fronts of the cabinets and drawers and then installing new pulls and knobs. Also, upgraded lighting fixtures will add a new dimension to the room.
Rearrange furniture
A great way to give your home a fresh look is to remove any extraneous furniture and then rearrange the remaining pieces to open up the floor plan and make the living room look bigger. This allows buyers to move easily around the home as they check out the wonderful features, including the breathtaking desert views through the picture window. Clear off the coffee table and any built-ins, add a few colorful pillows to the couch, set out a throw rug, and hang a mirror and/or a neutral piece of art on the walls.
Declutter and depersonalize
Few things make your home look better than simply removing all unneeded items, which is called decluttering. Try to pare down your belongings in every room by 50%, including in the closets. Buyers will peer everywhere because they want to see what kind of space they will have to work with, and decluttering will open up all these spaces. At the same time, remove all personal items such as family photos, collections, kids' artwork, and hobby items. Buyers will want to visualize their families living there, not be reminded of your family.
Highlight storage areas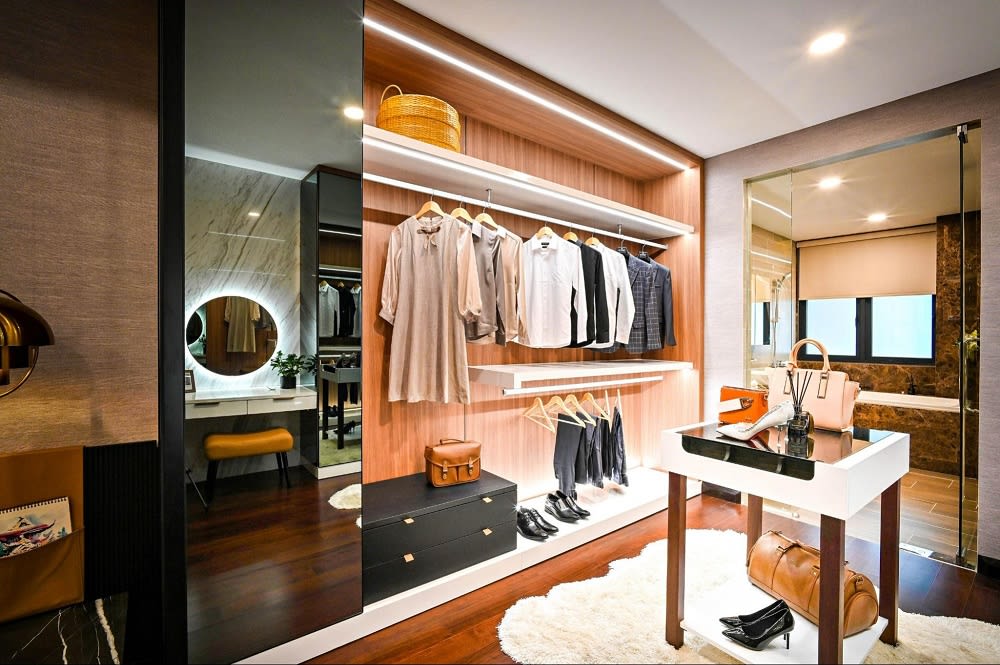 Everybody loves having a lot of storage in their luxury homes so that buyers will pore over every nook and cranny. Therefore, clear out as much as you can from closets and other areas, such as linen closets and coat closets. Don't make the mistake of using these spaces to stash stuff because buyers will be prodding.
Focus on a home office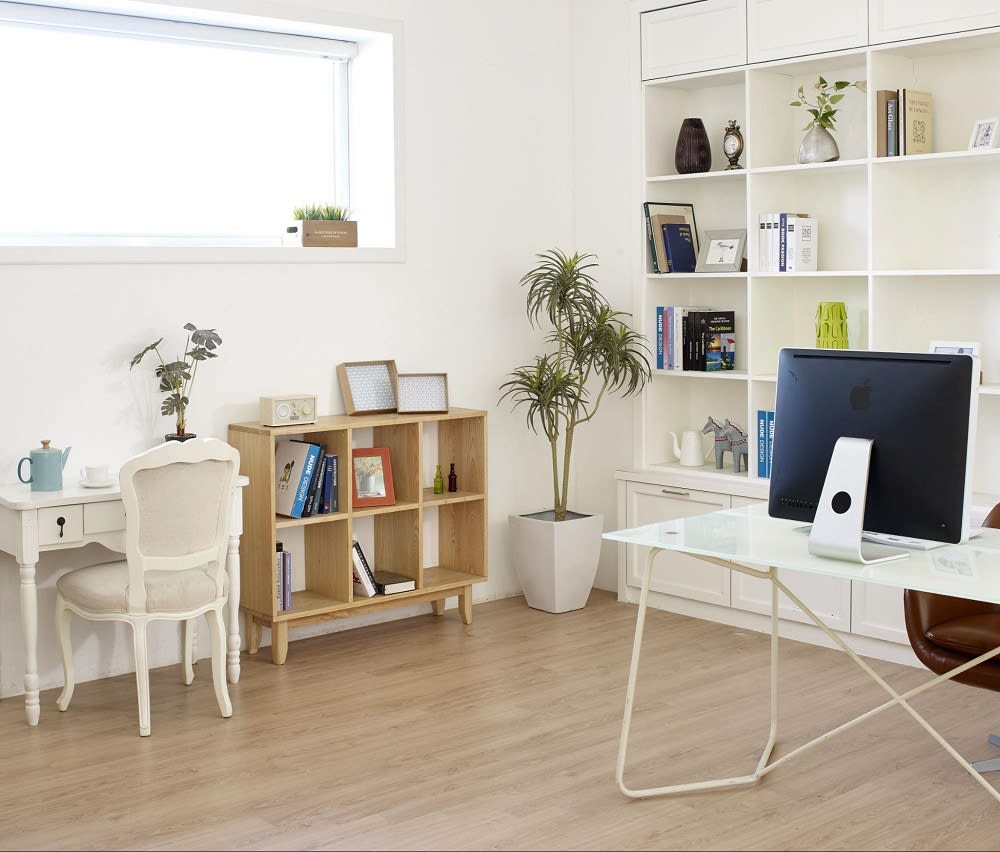 Although many people shop for Desert Mountain homes for sale to be used as retirement homes, there are other buyers with the financial means to purchase a golf community home and work remotely. That is the ultimate way to enjoy the posh lifestyle. That means buyers will be looking for a room or space to use as a dedicated home office. There are many options, including turning a bedroom into a dedicated home office or using a spare bedroom/guest room as an office, or even a corner of the living room or space under a set of stairs.
Upgrade bathrooms
Buyers love viewing the bathrooms, so some simple upgrades include installing new faucets and lighting, clearing out the medicine cabinet and vanity, and, above all, giving it a deep cleaning and making it shine.
Hire a great agent
While these are the major foolproof tips for staging your home, there could be others based on your specific home and its many amenities. When you're ready to join those listing Desert Mountain homes for sale, trust the transaction with the experts at
The Power of 4
, who stand out because they are members and live on-site.