Desert Mountain is a beautiful golf club and private community in Scottsdale, Arizona. Its miles of charming neighborhoods are nestled among stunning desert vistas, lush fairways, and awe-inspiring mountain peaks. In addition to gorgeous scenery perfect for outdoor exploration, Desert Mountain residents have a variety of community events to look forward to throughout the year. Check out these fantastic, year-round Tempe and Scottsdale events.
Scottsdazzle Holiday Extravaganza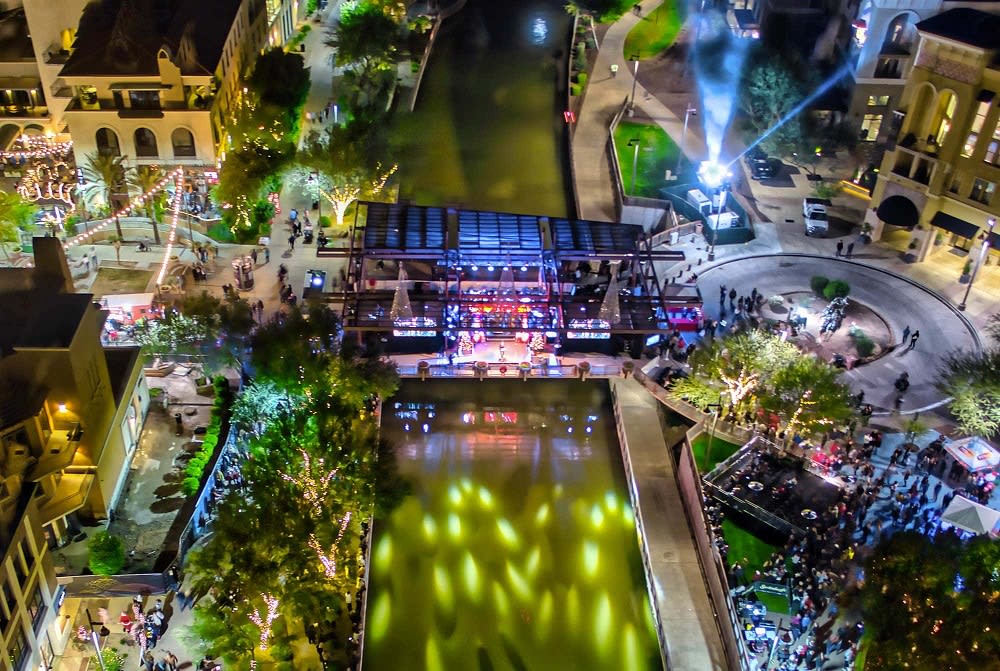 Credit: scottsdazzle.com

The Scottsdale Holiday Extravaganza is a month-long celebration filled with unique events, exciting concerts, beautiful decor, delicious food, fabulous shopping, and much more. This special event features everything from the Scottsdazzle Sing-Along and Tree Lighting Ceremony to Yuletide Yoga Classes - folks of all ages can participate in the festivities.

Head to Old Adobe Mission on Sunday, December 12th to celebrate the "Miracle of Roses," when the Virgin Mary appeared five times to Mexican peasant Juan Diego in December 1531. These visions formed the basis of Our Lady of Guadalupe and became a uniquely Latin American Catholic symbol. You'll experience a reenactment performance followed by light refreshments.

Wander through Scottsdale's Art District while viewing the city's finest artworks during the holiday-themed Artwalk, filled with the sights and scents of the holiday season. While exploring Old Town's best art galleries, you can listen to classic holiday carols and sip on hot chocolate along the way. It's the perfect way for aspiring artists and art lovers to explore their city's talent.

Nightly through December 23, the Paradise & Pacific Railroad is open to riders ready to view a winter wonderland of glimmering holiday lights and displays. Be sure to stop by the historic Charros Carousel for a spin, and snag some soul-warming hot cocoa from Hartley's General Store. Bring the kids to glimpse Santa and his elves, and enjoy additional amenities at this lovely annual tradition.

These are just a few of the family-friendly activities available at this year's celebration, so check out the event's website and start creating the ideal itinerary for you and your family.
Christmas at the Princess
The five-star Fairmont resort has hosted its annual Christmas at the Princess holiday event for the last 12 years. This year's celebration warmly welcomes back Scottsdale families and transforms the resort into a magical holiday wonderland, complete with festive decorations and over 6 million sparkling LED lights. Guests can go ice skating and watch colorful light shows in the Enchanted Plaza. Roast marshmallows and make s'mores with loved ones, get your picture taken with Santa, and meet charming holiday characters. There are plenty of kid-friendly activities and entertainment, making Christmas at the Princess a must-visit event. You'll create lasting memories that you and your family will cherish for years to come.
Tempe Festival of the Arts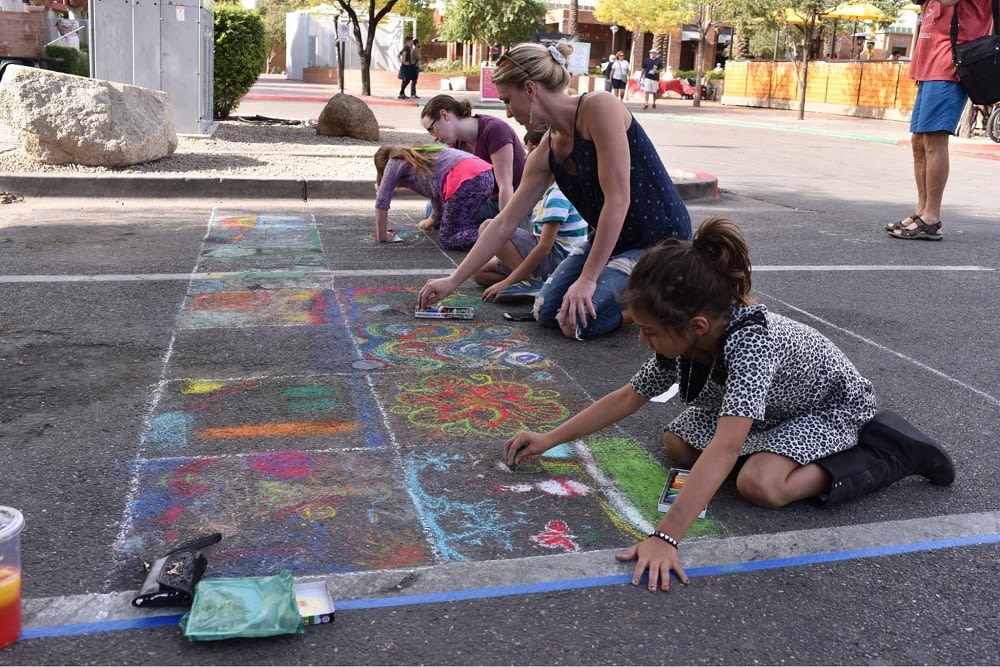 Credit: visitphoenix.com

The Tempe Festival of the Arts is a beloved community event with over five decades of history. Occurring bi-annually in early December and late March, this tradition is a major point of pride that is beloved by residents and visitors alike. Guests can enjoy local music, see work from artists from around the country, play at the Kids Block, and savor a plethora of delicious food options - all along Tempe's historic Mill Avenue. The event showcases over 350 artists and consistently ranks among the Top 20 art festivals in the U.S., according to the review site Sunshine Artist. The festival has even received the coveted Pinnacle Award from the International Festival and Events Association!

Participating artists are separated into 18 different artistic categories for judging, which include photography, woodwork, ceramics, and even wearable art. Artist booths line Mill Avenue and its surrounding streets, presenting one-of-a-kind, handmade works that grant visitors an unmatched shopping experience. Attracting nearly 225,000 visitors to Downtown Tempe per festival, you won't want to miss this arts celebration.
Boat Parade + Fireworks Show
For a unique holiday experience, head to Downtown Tempe's Boat Parade + Fireworks Show on Saturday, December 11. Enjoy holiday shopping, festive fares and treats, a dazzling boat parade featuring boats of various shapes and sizes, and an incredible fireworks show. This free, family-friendly event is a great way to get a feel for Tempe. Shop for local handmade goods and eat, drink, and be merry during the holiday season.
4th Annual 12 Bars of Christmas Crawl
Round up your friends on Saturday, December 11, and head to the 4th Annual 12 Bars of Christmas Crawl. Participants dress up in their best holiday onesies, Santa suits, ugly Christmas sweaters, and elf costumes for a rowdy evening of drinking and festivities with neighbors and friends. When you join the bar crawl, you'll get a 16-ounce Santa stadium cup for all of your drinks and a wristband for entry and bar specials. Discounts are up to 25% off for groups, and the first 250 registrants will get a Santa hat, too!

Once registered, you can stop by any of the Christmas Crawl's participating bars to enjoy an array of drink and food specials. If your birthday is in December, send Bar Crawl Events a picture of your ID and email - you'll receive a free ticket and a discount code for five of your friends. This is a 21+ event, so book the babysitter and prepare yourself for an eventful night on the town!
Second Sundays on Mill
On every second Sunday from November through April, locals and visitors gather in the heart of Tempe for Second Sundays on Mill. Historic Mill Avenue shuts down to host a local market, which features Arizona artisans, crafts, baked goods, unique gifts, and more. Enjoy street performances, live local musical stylings, community programming, fitness classes, and outdoor games. Additionally, this family-friendly event will be teeming with delicious treats prepared by many local eateries. It's a great way to spend a Sunday afternoon, and fortunately, you have many Sundays to explore!
Street Eats Food Truck Festival
Stop by the Street Eats Food Truck Festival on February 5th and 6th to delight in two days of food trucks and fun. The event will host over 55 food trucks slinging their delicious fares, and every truck will offer a $2 sample item. Eat your way through the festival and don't worry about bringing cash - both cash and credit cards are accepted at all bars and food trucks. In addition to tasty eats, the festival will include live band performances, lawn games, eating contests, a local vendor marketplace, a free kid's zone, and much more! Grab the kids and work up an appetite for February's tasty festivities!
Chihuly in the Desert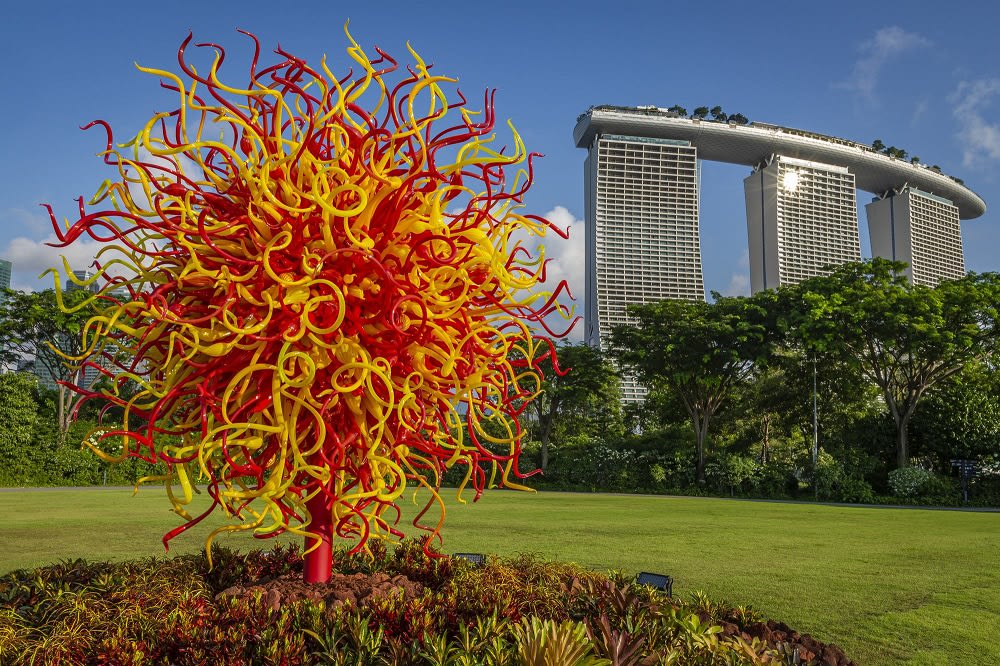 Photo: Nathaniel Wilson

The Desert Botanical Garden in Phoenix will present the Chihuly in the Desert event from December 3, 2021, to June 19, 2022. This unique event showcases famous glass blower Dale Chihuly's gorgeous large-scale glass installations, all nestled among the Garden's world-class collection of desert flora. Combining the worlds of art, architecture, and nature, this can't-miss event boasts installations along the Garden's trails and is anchored by the major indoor gallery in Dorrance Hall. The Chihuly exhibition is split between Desert Botanical Garden and Frank Lloyd Wright's Taliesin West in Scottsdale, so be sure to visit both venues to get the full experience.

Are you looking to start a new phase in life by joining the coveted community of Desert Mountain? Contact The Power of 4 real estate team today, and you'll be moving into the luxury Desert Mountain home of your dreams tomorrow.

*Header credit: whimsysoul.com