Scottsdale, Arizona is a great place to vacation and, for many, a great place to live. Located in the southern portion of Arizona in close proximity to Phoenix, Scottsdale is part of the Phoenix metropolitan area. For those who have not visited the area, and especially for those not yet familiar with the American southwest, Scottsdale offers many new discoveries. Here are a few things to note about Scottsdale before relocating there.
1. It gets hot in Southern Arizona
Arizona is in the southwest corner of the U.S., where the summers get pretty hot. Temperatures can reach over 100 degrees Fahrenheit for much of the summer. However, the heat in Scottsdale tends to be more along the lines of dry heat, which means that there is less moisture in the air to conduct the heat and make it feel muggy. A temperature of 90 degrees Fahrenheit in Scottsdale would be pleasant compared to the same temperature in the northwest or the northeast, where higher levels of humidity make temperatures above 80 degrees pretty difficult to tolerate. Of course, the upside to those hot summers are the mild winters. Residents of Scottsdale rarely see snow, as winter temperatures seldom dip below the mid-30s.
2. There are plenty of jobs in Scottsdale
Scottsdale is a great place to work and to do business. The city has seen considerable growth in recent years, and the economy has grown alongside it. Scottsdale is such a great place to visit that tourism is one of the city's main industries, which is responsible for a large portion of the city's employment. This includes a booming hotel and resort industry, as Scottsdale is rated by AAA to have one of the greatest concentrations of five-star hotels and resorts of any city in the U.S.


Many large corporations, such as Vanguard, have their headquarters in Scottsdale. The city is home to the Scottsdale Airpark, a massive employment center that is home to over 2,900 businesses.
3. Scottsdale offers many things to do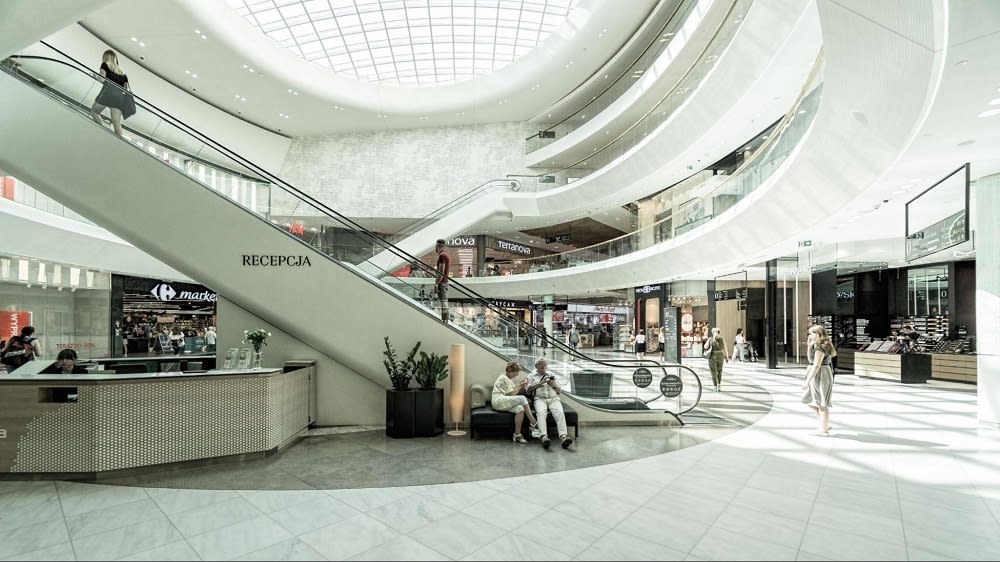 For those who love to shop, Scottsdale has lots of great retail outlets, from corporate giants to local boutiques.
Scottsdale Fashion Square
, which boasts around two million square feet of upscale shopping centers, is the largest shopping mall in Arizona as well as one of the largest in the U.S.
Scottsdale also has a robust art scene. You can find many great tributes to the city's old western and Native American history, as well as many great examples of contemporary art, such as the pieces on display at the
Scottsdale Museum of Contemporary Art
. On Thursdays, galleries in Scottsdale's Old Town arts district open their doors for guests to enjoy an afternoon
art walk
, which is sometimes accompanied by special events. The city has one of the highest concentrations of art museums and galleries in the nation. It also has one of the most active art markets in the nation. This makes Scottsdale's art world a great scene to get into, whether as an artist, collector, or admirer of art. The city is also home to the Scottsdale International Film Festival.
Scottsdale is a great place to enjoy nature, especially at the
McDowell Sonoran Preserve
, a protected area of desert where residents escape the city life and enjoy the rugged Arizona landscape. Multi-use trails here are ideal for hiking, biking, and horseback riding.
4. Scottsdale is surrounded by popular destinations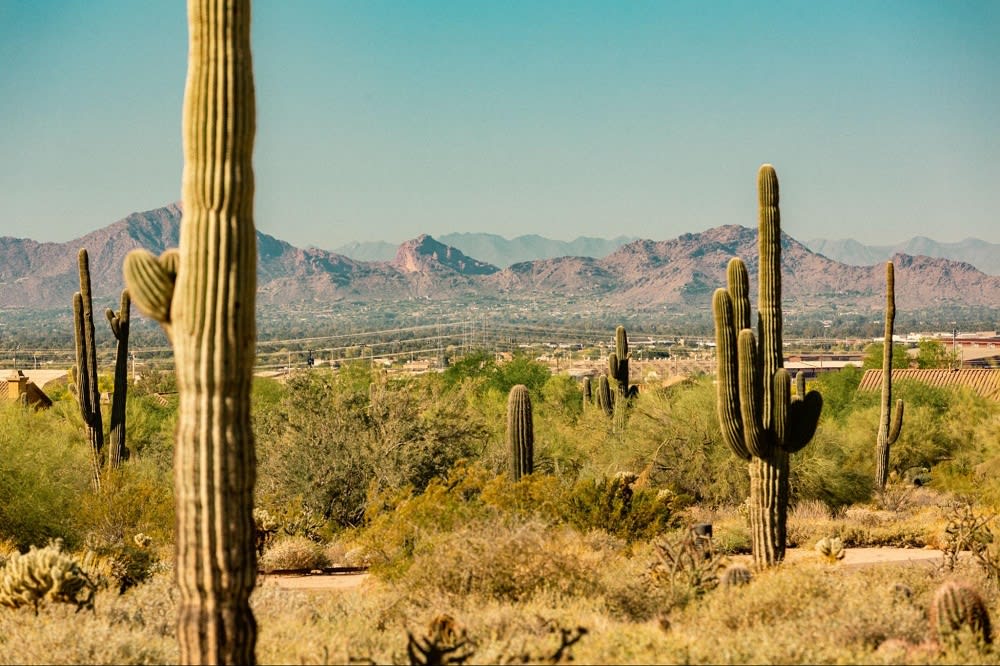 As part of the Phoenix metropolitan area, Scottsdale is located very close to Phoenix, as well as Mesa. This area is the most populated portion of Arizona, where much of the commerce and other activity occurs. The surrounding area is full of beautiful stretches of wilderness, with deserts and several national forests. This makes Scottsdale a great place for those who love the outdoors. Residents of North Scottsdale real estate, in particular, enjoy easy access to both the great outdoors and the bustling urban centers around the Phoenix area.
For those that love weekend getaways, Scottsdale places you within a five- or six-hour car ride away from several popular destinations, including Los Angeles, Las Vegas, and the border of Mexico. There are also some great state and national parks a short distance away from Scottsdale.
5. There's a great housing market in Scottsdale
Scottsdale and the surrounding area have a variety of housing available to accommodate different budgets and lifestyles. For many homeowners in the area, Scottsdale is a winter destination where they can escape the cold conditions where they live elsewhere in the U.S. and even in Canada.


Some of the best housing is available in north Scottsdale, as well as the community of Desert Mountain. North Scottsdale real estate is a practical investment for homeowners with a variety of interests due to its proximity to both the outdoors and major commercial areas. North Scottsdale also contains some of the most high-end luxury real estate available in the area. North Scottsdale has been built up in recent years due to the growth and success of the Scottsdale Airpark.


Desert Mountain is a small community to the north of Scottsdale that is, as the name implies, bordered by vast and sprawling desert mountains. This upscale development is tucked away from the busy life of the Phoenix metropolitan area but close enough to make commuting feasible. There are several nice golf courses in this area, as well as great hiking trails in the surrounding mountains and hills. Desert Mountain real estate is an ideal investment for those who love getting outdoors but don't want to live too far away from civilization.
6. There is much more to discover in Scottsdale
Scottsdale, Arizona is a truly unique place and an ideal location to settle for people with a variety of interests and lifestyles. North Scottsdale real estate offers the ideal destination for those seeking the comprehensive benefits of living in the Phoenix metropolitan area. Desert Mountain real estate is ideal for those who would like to be slightly more remote but not too removed. To learn more about the area or to take a look at some Scottsdale and Desert Mountain real estate, get in touch with a realtor from
The Power of 4
.