When you are ready to experience a life of luxury in Arizona, you don't need to look any further than the homes within Desert Mountain. This gated luxury community is just minutes away from downtown Scottsdale while providing you with the breathtaking backdrop of the Sonoran Desert. With luxury restaurants and amenities within the villages, as well as being only a short drive from other small towns, residents love living in Desert Mountain.
1. Community
Desert Mountain homes are located on approximately 8,000 acres in the high Sonoran Desert. Initially developed in the 1980s,
Desert Mountain
is the standard for communities centered around a private club. Desert Mountain is made up of approximately 30 villages. Each village has its own rules and regulations while still being run and maintained by the overarching Desert Mountain Master Association.

Residents of Desert Mountain villages are never short on things to do, with seven Jack Nicklaus Signature golf courses, ten restaurants and grills presided over by French Chef Bertrand Bouquin and his team, seven clubhouses, and a fitness center with many indoor and outdoor activities. If you have a younger family, Desert Mountain Club offers several youth activities, including sports camps and school tutoring.

The Desert Mountain community is surrounded by gated entrances that are both manned by security and accessible through eGo Tags. The security team in Desert Mountain offers several services, including jump starts for residents and snake and wildlife removal from Desert Mountain properties. Homes built within the villages and plants throughout the properties are meant to blend in with the surrounding desert in order to maintain the sense of natural beauty of the Sonoran Desert area.
2. Partnership with Desert Mountain Club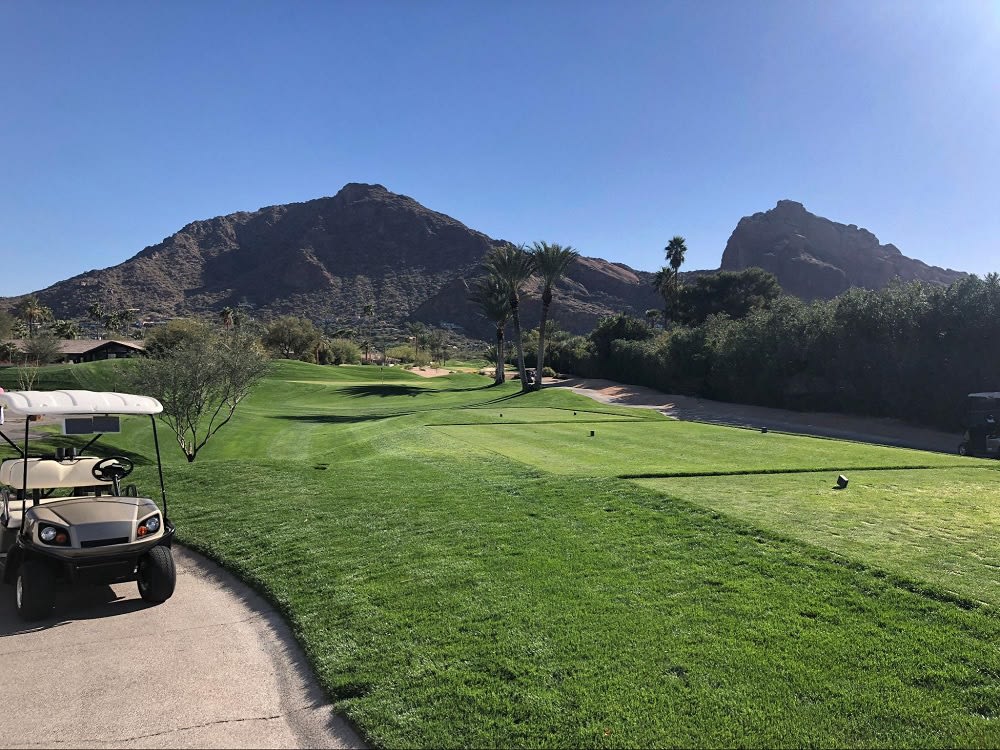 While Desert Mountain and the
Desert Mountain Club
are different from one another, their strong partnership provides owners of Desert Mountain real estate and members of the Club with the finest golfing and lifestyle experiences year-round. While the two are intertwined, not all residents are members of the Club, and not all members of the Club are residents of Desert Mountain. Desert Mountain Club features seven courses with clubhouses, as well as the Jim Flick Golf Performance Center. The Performance Center is full of high-quality technology and highly-trained instructors to help you make the most of your golfing skills. Featuring the world's largest collection of Jack Nicklaus Signature Golf Courses, you can enjoy relaxing, accessible golf or more challenging courses, including the par-54 championship course.
3. Proximity to Scottsdale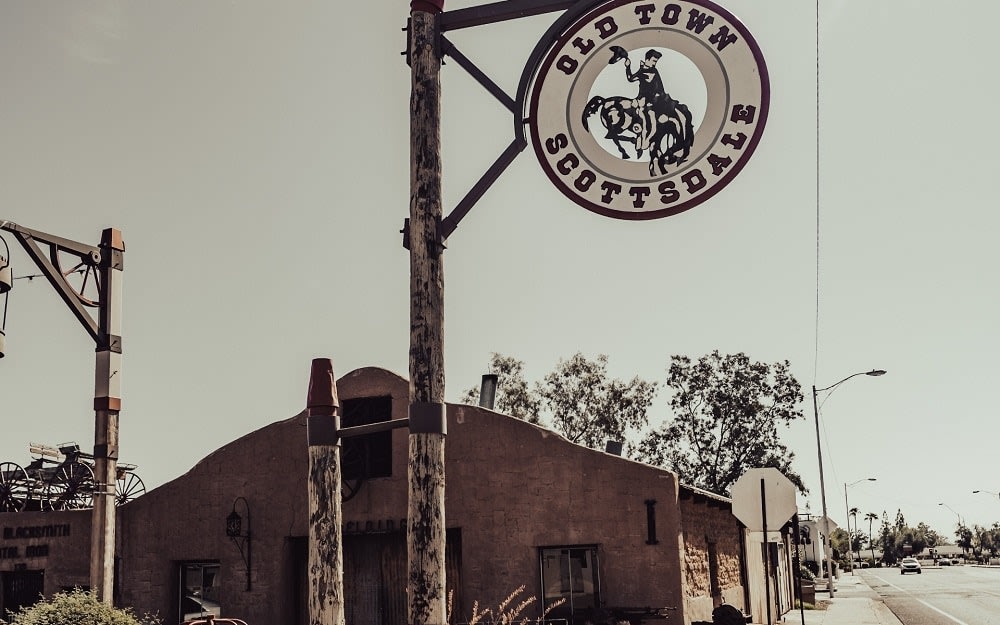 Owners of Desert Mountain homes will find themselves only 25 miles from
downtown Scottsdale
. Residents and visitors to Scottsdale are never short on things to do. Scottsdale is home to more than 800 restaurants, from upscale dining experiences to quaint coffee shops. If you enjoy outdoor adventures, you'll have many opportunities to experience the beauty of the desert backdrop with horseback riding, hot air balloon rides, river rafting, and more. When you want to experience a night out on the town, Old Town Scottsdale features more than 100 restaurants, cocktail bars, lounges, and nightclubs. Whether you want to relax at a resort or dance to some live music, Old Town will have an activity to fit your lifestyle.
4. Proximity to Carefree
While owners of Desert Mountain real estate can take advantage of 10 restaurants within the community, there are several small, local restaurants located just a five-minute drive away in
Carefree, Arizona
. When you want to enjoy a quaint, simple meal, you will want to make the short trip to Carefree and stop in one of their 17 restaurants, coffee houses, bars, and distilleries. Black Mountain Cafe & Coffee Shop is one of the oldest establishments in Carefree. The town has grown since its inception, and the coffee shop has become one of the most iconic destinations in the town.
5. Proximity to Cave Creek
Cave Creek
is another quaint town located just five miles from Mountain Desert. Owners of Desert Mountain homes can make a quick trip to Cave Creek to experience one of several small, local dining locations. You won't want to miss a chance to stop in Bryan's Black Mountain Barbecue, named by the Food Network as the "best ribs in Arizona." Also found in Cave Creek is Bart's Indian Village. Bart's Indian Village was established in 1972 and has become the go-to location for gifts and souvenirs. Indian Village is also home to the self-proclaimed "Best Damn Mexican Food in the West."
6. Tonto National Forest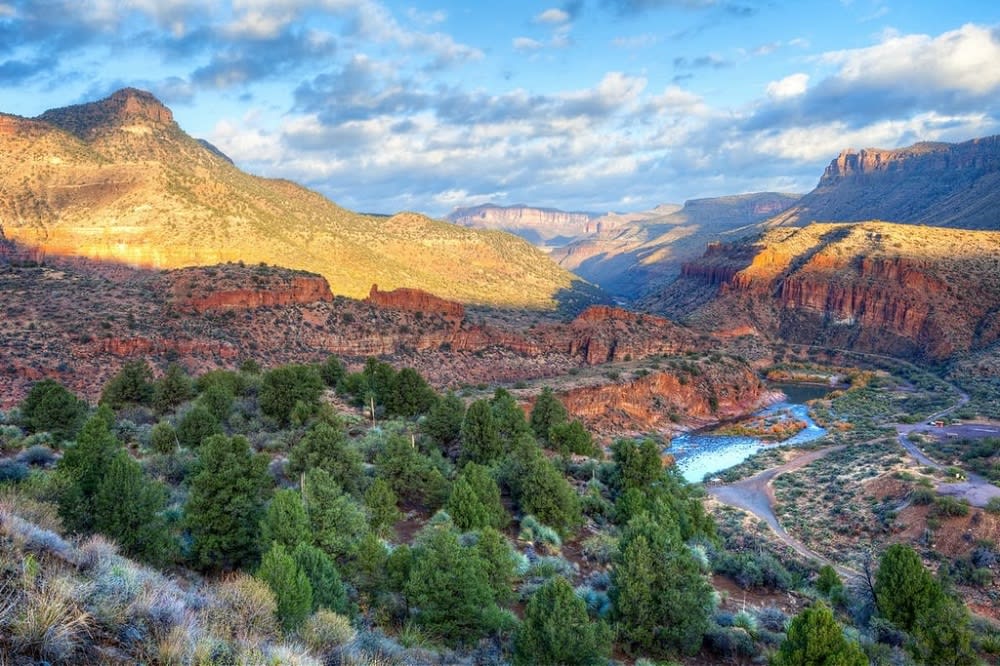 Desert Mountain is bordered by
Tonto National Forest
, made up of approximately 600,000 acres of wilderness. Owners of Desert Mountain real estate can quickly and easily access Tonto National Forest when they want to enjoy some time away from modern living. Tonto National Forest is made up of eight different wilderness areas. Verde Scenic River and Wildlife Area is the perfect spot to get away from where motorized equipment and mechanized transport are banned. This is a great spot for horseback riding and hiking. The Salt River Canyon Wilderness Area is made up of 32,100 rugged acres. This stretch of wilderness is not meant for light hiking. While it can be accessed year-round, there are no maintained trails, and travel is done by raft or kayaking during the short season for river running.

All of the wilderness areas within Tonto National Forest abide by the Leave No Trace policy, ensuring the quality of the wilderness and environment for the wildlife remains well maintained into the future.
Begin your search for Desert Mountain real estate
When you are ready to live a life of luxury in Desert Mountain, work with a real estate team with decades of experience consistently ranking as high-quality professionals. The
Power of Four
has more than 100 years of combined real estate experience and has an unmatched level of expertise in the Desert Mountain area. Reach out to The Power of Four directly when you are ready to find your dream home in Desert Mountain, Arizona.