For homeowners seeking a luxurious desert environment, few places in the U.S. compare to North Scottsdale, Arizona. Home to some of the Southwest's most extraordinary neighborhoods, golf courses, and shopping destinations, North Scottsdale is a magnet for luxury real estate investment.


The dining scene in Scottsdale offers its own level of distinguished luxury. The city's best restaurants provide patrons with a genuinely elegant experience in a warm, gorgeous setting. Many Scottsdale restaurants find themselves on "best of" lists for not only their food but for their service and overall atmosphere.


Consider the following fine-dining experiences in Scottsdale for your next date night or celebratory dinner.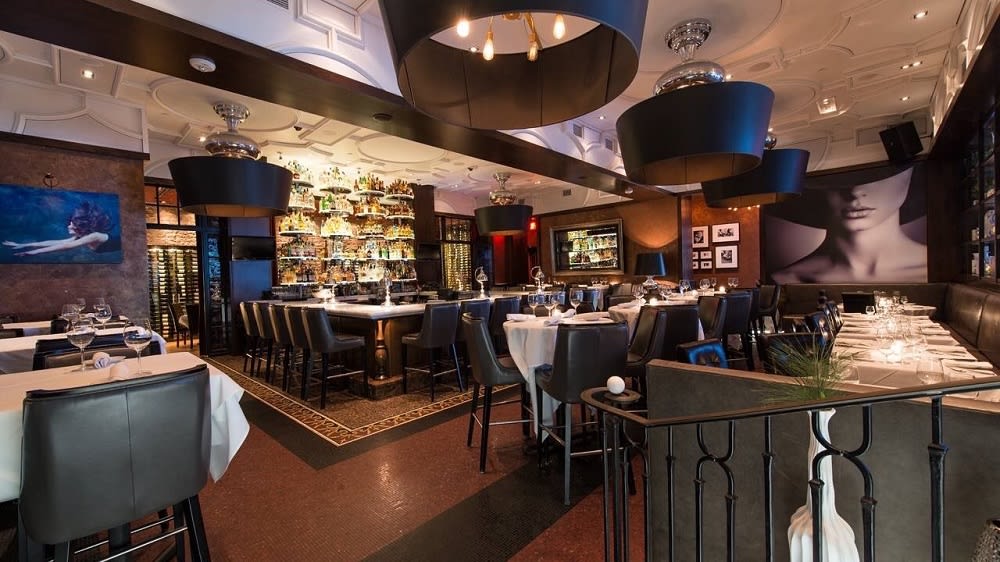 Image courtesy of Dominick's Steakhouse
Dominick's Steakhouse, located in the Scottsdale Quarter, is one of the most opulent and celebrated dining experiences in the city. Upon stepping inside Dominick's two-story dining space, you're greeted with dedicated staff and a luxurious atmosphere. Hand-crafted chandeliers, refined artwork, marble, iron, and leather features create an elegant and sophisticated backdrop for a delicious dining experience. Dominick's also features a stunning water feature on the upper level.

As one might have guessed, the cuisine proves an even more magnificent experience than the atmosphere at Dominick's Steakhouse. The beef is prime-grade, the seafood is fresh, and the ingredients are unprocessed. Regardless of what you order, Dominick's is sure to wow. Of course, the desserts are as delicious as the main course, providing the perfect ending to a fabulous meal at one of Scottsdale's premier restaurants.
Bright, open, and airy, there is an easygoing charm about dining at The Greene House. Established around a menu heavily influenced by California flavors, the Kierland Commons restaurant provides guests with the ambiance of a meal on a luxury patio in Napa Valley. This feeling is amplified by the Greene House's very own Wine Country vineyard selection.


These exclusive wines pair well with plates such as the Roasted Sea Bass with potato purée, wilted spinach, charred broccoli, cipollini onion, and preserved lemon vinaigrette or the Spinach Pappardelle with grilled shrimp, melted tomato, and pine nut. Signature cocktails and a curated list of ales are available, which can be enjoyed during your meal or after dinner with one of their delicious desserts. The warm cinnamon sugar donut is a must-try.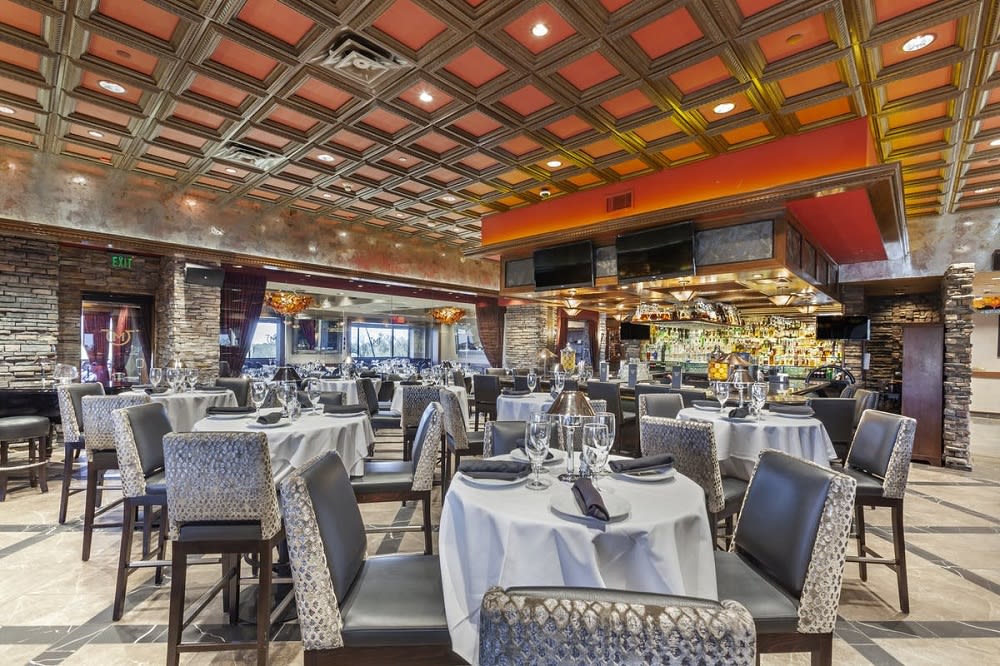 Image courtesy of Mastro's
With 19 restaurants spread across seven states, Mastro's Steakhouse provides patrons with exquisite menu items featuring high-end steak and seafood. In addition to the wonderful Mastro's City Hall in the heart of Old Town Scottsdale, North Scottsdale is fortunate enough to lay claim to two exceptional locations. Mastro's Steakhouse on East Pinnacle Peak Road and Mastro's Ocean Club at Kierland Commons are well worth the visit.


The Mastro's family of restaurants is synonymous with elegant, refined dining. Often a draw for A-listers, the chain is a top 10 steakhouse wherever they are located (including Los Angeles, Las Vegas, and Houston). The Steakhouse's dining room provides a fantastic vibe for an opulent steakhouse experience. With excellent service and elegant live music, Mastro's Steakhouse is sure to impress.


Mastro's Ocean Club is a different experience entirely. Their seafood dishes are a welcome addition to the North Scottsdale food scene. There are many steakhouses from which to choose, but few restaurants in Scottsdale provide patrons with a curated menu dedicated to seafood. The Ocean Club provides exactly that in a setting that exudes modern coastal elegance.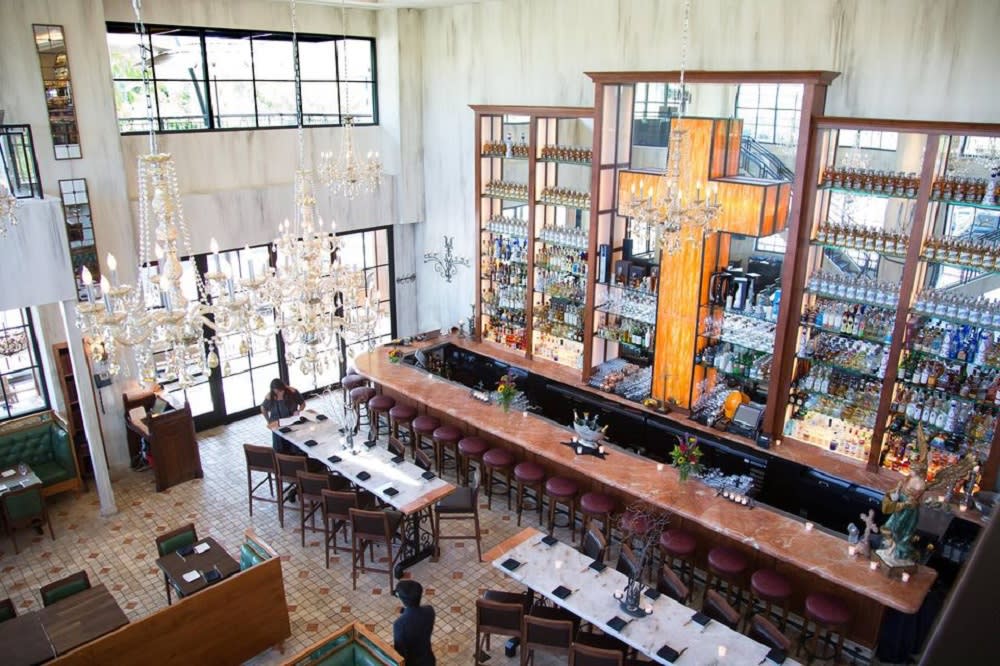 Image courtesy of The Mission
The Mission's original Old Town Scottsdale location provides the same energy and delectable bites. The restaurant's vibrant sophistication pairs perfectly with The Mission's modern take on classic Latin cuisine. The cocktails, dishes, entertainment, and stellar service posit the best of Latin culture. The flavors carry deep cultural roots—from across the Atlantic in Spain to Mexico, Central America, and South America—all represented in equal measure at The Mission.


Authenticity is key at The Mission, with tortillas, salsas, and sauces made fresh each day using house recipes and fresh ingredients. Their meats take on flavors from the traditional Plancha, ensuring you'll savor each bite as if it were the last.
Established by acclaimed Toronto restaurateurs Fernando and Paula Esteves, Spiga complements the ever-eclectic North Scottsdale dining scene exceptionally well. Delivering on a promise to provide its patrons authentic Mediterranean cuisine, Spiga achieves its purpose many times over by blending classic Italian fare with influences from the Iberian Peninsula. The marriage of three distinctive cultures—Italy, Portugal, and Spain—is a match made in culinary heaven.


Located in North Scottsdale, near Pinnacle Peak County Club, Spiga's unassuming exterior opens into a spectacular dining space. And when it comes to the dishes themselves, there is no comparison to Spiga's expertly blended offerings. Stand-out menu options include slow-braised meats, wood-fired, Neapolitan-style pizzas, Sicilian-style seafood, and, of course, house-made southern Italian pasta. If that's not enough, Spiga's 3,000-bottle wine collection is a treasure in its own, including several rare Iberia blends hailing from Portugal and Spain.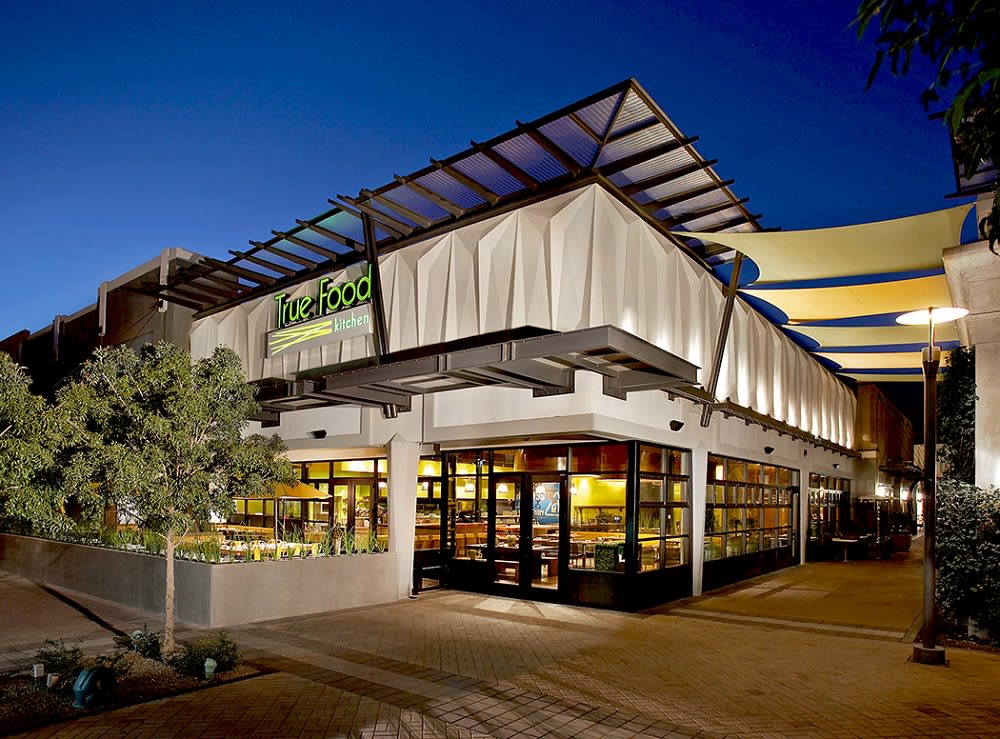 Image courtesy of Scottsdale One
True Food Kitchen is a casual restaurant offering a menu where healthy, fresh ingredients make a simple, wholistic, and delicious treat. This eatery provides patrons with a low-key environment to dine on healthy and casual bites.


A national chain of restaurants aiming to showcase local, consciously-sourced ingredients, True Food Kitchen is a favored lunch spot for North Scottsdale residents. Each establishment features a chef-led culinary team. Their sole focus is to deliver an exciting menu—from hand-crafted beverages to exceptionally prepared brunch, lunch, dinner, and dessert offerings.


You'll find True Food Kitchen's breezy, modern dining room at Scottsdale Quarter. The indoor-outdoor aesthetic only further enhances the wonderfully creative flavors delivered to your table.
Ready to explore North Scottsdale real estate?
Whether you're buying or selling Desert Mountain luxury real estate,
contact The Power of 4
real estate team today. Their experience and deep knowledge of the area will help you navigate the buying or selling process with ease.

*Header image courtesy of The Greene House