The first impression is often said to be the most important, and when it comes to your home, that adage could not be more true. The exterior of your property - what is known as its curb appeal - is what potential buyers will see first, and it will play a major role in their decision to step inside and take a closer look. By taking the time to make your home look its best, you will be able to attract buyers who are willing to pay top dollar for your property. Whether you're looking to sell your home or simply want to make it more enjoyable for yourself and your family, our team at The Power of 4 has outlined a few simple changes you can make to create a lasting impression on the
North Scottsdale real estate market
.
Clean up your yard
When potential buyers drive up to your home, you want them to see a well-maintained property that looks inviting and welcoming. One of the best ways to boost your home's curb appeal is to make sure your yard is clean. Make sure all of the landscaping is trimmed and tidy, and get rid of any clutter or debris in the yard. By taking the time to spruce up your yard, you'll make a positive impression on buyers and increase the likelihood of selling your home quickly.
Add plants or flowers
A well-landscaped yard can make a huge difference, but adding some plants or flowers can really take things to the next level. Low-maintenance annuals are a great option for busy homeowners, and they can provide months of color with just a few minutes of care each week. Potted plants are also a great way to add interest without overhauling your entire landscape. And if you're really looking to make a statement, consider adding a beautiful flowering tree to your front yard.
Paint your door or trim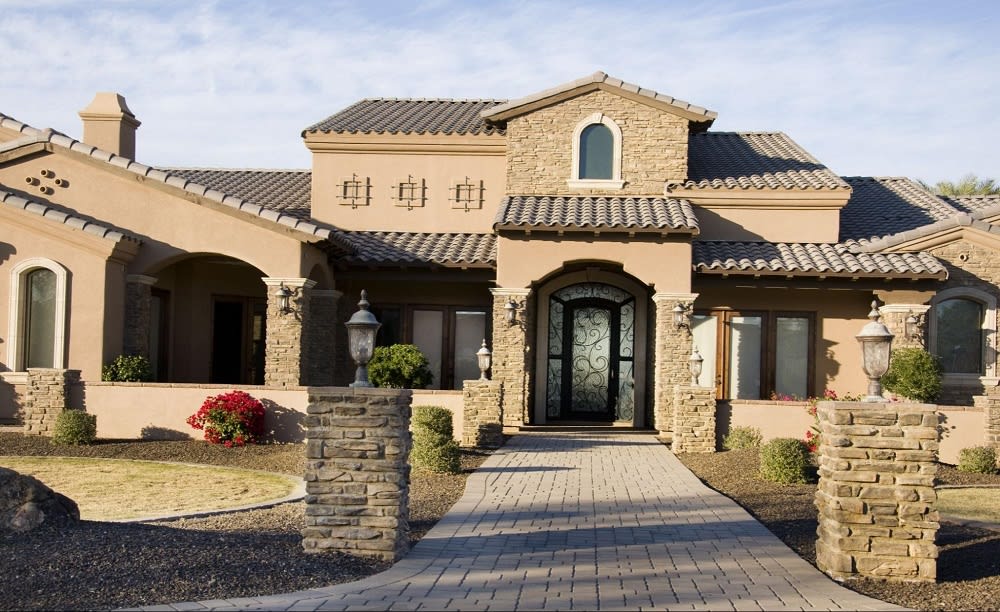 A
fresh coat of paint
is one of the most important and cost-effective ways to improve the look of your home. A new coat of paint will make your door and trim look new again and will boost your home's curb appeal. When choosing a paint color for your door and trim, consider the colors of your home's exterior, as well as the colors of your neighbors' homes. You want to choose a color that will complement your home's exterior, and that will stand out from your neighbors' homes. In addition, consider the finish of the paint. A glossy finish will make your door and trim look more luxurious, while a matte finish will give them a more subtle look.
Replace your mailbox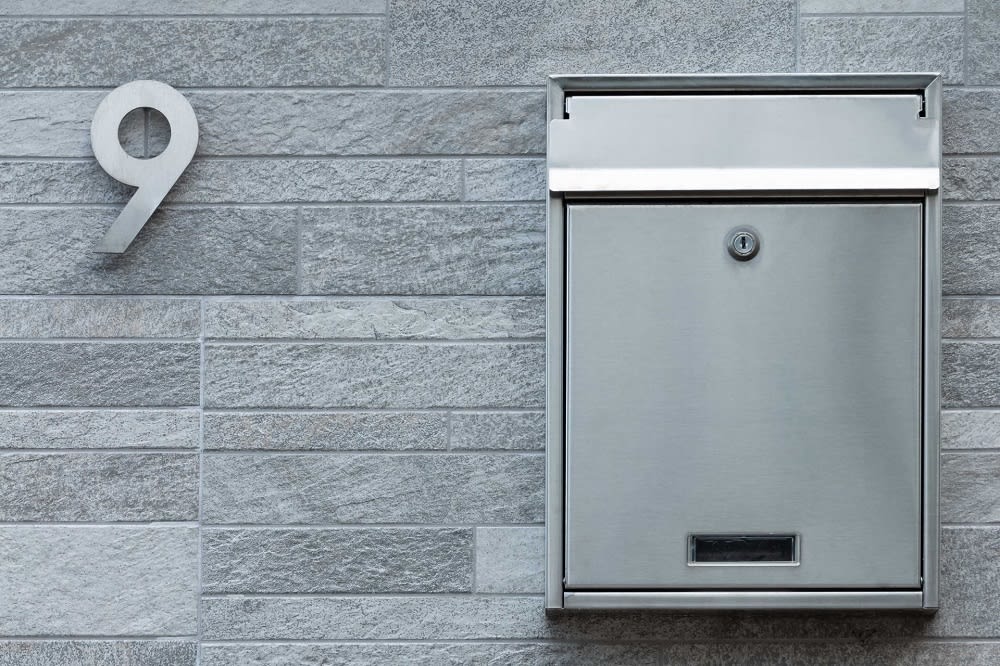 If your home or community has individual mailboxes, keep in mind that a rusty, dented one can give the impression that your home is rundown and unkempt. On the other hand, a new, stylish mailbox can give your home an instant boost of curb appeal. When choosing a new mailbox, consider both form and function. There are many beautiful mailboxes on the market, but it's also important to make sure that the mailbox you select is durable and weather-resistant. After all, you don't want your lovely new mailbox to succumb to rust after just a few months.
Update your house numbers
By replacing worn-out or outdated numbers with new ones, you can give your home an instant boost of curb appeal. For an even more luxurious look, consider upgrading to a backlit house number sign. This type of sign illuminates your numbers so that they're visible even at night, adding a touch of class and sophistication to your home. No matter what style you choose, updating your house number is an effective way to brighten up your home's exterior with ease.
Install outdoor lighting
Installing well-designed lighting fixtures can add a touch of luxury and create an inviting atmosphere that makes your home stand out from the rest. In addition, outdoor lighting can be an important safety feature, helping to illuminate walkways and steps. Whether you're looking to add a few accent lights or want to completely overhaul your home's lighting, investing in quality outdoor lighting is a smart move that will pay off for years to come.
Hang some curtains

Curtains can add color, texture, and pattern to your windows, and they can also help to regulate light and temperature levels inside your home. When choosing curtains, it is important to consider the style of your home and the mood you want to create. For a traditional look, opt for classic fabrics such as linen or velvet. If you want to add a touch of luxury, choose curtains made from silk or satin. And for a more casual look, consider using cotton or denim. Hang your curtains at the proper height to ensure they complement your window treatments and furniture.
Add seasonal decorations
One of the best ways to boost your curb appeal is to add seasonal decorations. In the fall, you can add mums and pumpkins to your front porch. In the winter, string up some lights or add a wreath to your door. And in the spring and summer, you can plant flowers or hanging baskets to add a pop of color. By taking the time to decorate your home for the season, you can make a big impact on its curb appeal. And that could make all the difference when it comes time to sell.
Set out a welcome mat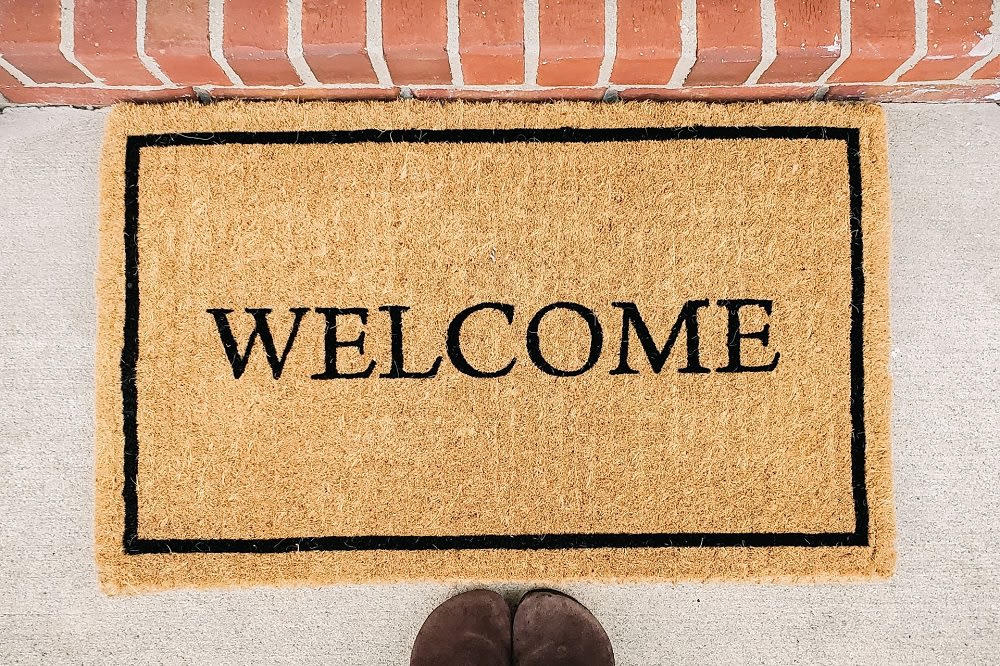 A welcome mat is more than just a decoration; it's a way of extending a warm welcome to guests. Plus, it can help to keep your home clean by trapping dirt and debris before it's tracked inside. When choosing a welcome mat, consider both function and style. Plush mats with deep piles are ideal for trapping dirt, while sleek and simple mats can create a more elegant look. If you have a large entryway, you may even want to consider setting out multiple mats to create a truly welcoming space. Whatever style you choose, make sure your welcome mat sends the message that your home is a place where visitors are always welcome.
Pressure wash the exterior
Not only does
pressure washing
make your home look cleaner and inviting, but it also removes dirt, grime, and other build-ups that can damage your home's exterior over time. In addition, pressure washing can also help to improve the efficiency of your home's HVAC system by removing debris from the air intake. As a result, pressure washing is an essential part of keeping your home looking its best.
By following these simple tips, you can take your home's curb appeal to the next level. At The Power of 4, we understand the importance of first impressions. That's why we're dedicated to helping our clients find the perfect property and turn their dream home into a reality.
Contact us
today to learn more about our services.